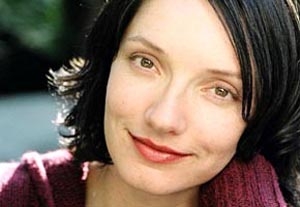 DEAR JACKIE:
I've been an actor living in New York City for three years. I moved here from Colorado just out of college. Thus far I've seen my career progress in the right direction. I've been in several student films, indies, and an online commercial for a major corporation. I got my Screen Actors Guild card and have been working regular union background in television and film. Also, I've gotten several callbacks for some Actors' Equity productions and companies.
I'm very proud of all that I've accomplished, and I want to continue building a career as an actor. I've decided, however, that I'd like to do it back in Colorado. A city lifestyle just isn't who I am, and I love Colorado too much to let it go. What can I expect when I head back home? I plan on creating my own projects, just to keep my creative juices flowing. Will being part of SAG and getting my Equity card serve me any purpose there? Or should I pursue my passion nonunion?
Also, are there any reputable agencies in Denver that you're aware of? I have heard that many of them have bad reputations—places that want you to pay for their photographers to take your headshots or pay $100-plus to be on their websites. I actually had this experience at one agency that I looked at in Colorado before moving to New York and I declined.
—Patrick
New York
DEAR PATRICK:
Congratulations for finding clarity on where you'd like to be. Many actors I know have spent years sampling the coasts and trying to find a home. You're lucky to be putting down roots someplace as gorgeous as Colorado. But the career implications of your choice are serious. Unlike in New York, acting opportunities in Colorado—especially the paying kind—are comparatively scarce.
I asked local acting teacher Dan O'Neill—once a classmate of mine at the National Theatre Conservatory in Denver—what he thought of making a career in Colorado. He, apologizing for his cynicism, replied, "I would like to act on the moon, because I hear it's nice there and the views are pretty. However, I'm prevented from my goal by lack of a rocket, rocket fuel, and an audience. I'm afraid your reader is in a similar boat (rocket). Colorado is a very difficult joint in which to make a living in the entertainment business. I am proudly a full-time drama teacher at a wonderful private school in Denver, and I am occasionally seen on experimental nonunion stages here and there, when I feel the urge to practice what I preach. For me, it is deeply personal when I act now—which means I don't think about the dough."
I contacted one of Colorado's most successful working actors, who preferred not to have his name in print due to the sensitive nature of some of his opinions. He had this to say in response to your union query: "Personally, and in general, I am a pro-union person. However, here in Colorado, it doesn't make much sense. SAG work is rare. Once in a while there's a SAG commercial, but the vast majority of film work here is nonunion. Colorado gets a major motion picture shooting here maybe once every 10 years. There are no TV shows that shoot here. The main reason is that there are no tax incentives here for movie production companies, and there probably never will be. Certainly there will not be any in the current economic environment.
"Now, New Mexico, to the south of us, is going gangbusters," he continues. "Lionsgate has a studio there. I think there are something like three or four TV shows shooting there. And it's all SAG. So if your reader really wants to do SAG work, he should consider moving to New Mexico, which is close enough to Colorado that he could enjoy the best of both worlds. But if he insists on moving to Colorado, he has a couple of options as far as film work goes: He can quit the union and do nonunion work—which actually in many cases pays better than union work, although there will be no pension or benefits—or he can stay union and audition about three times a year.
"As far as Equity goes, that is also a very small market. If he's good, he may be able to work pretty consistently as an Equity member here in Colorado. There are only really two Equity theaters that pay a livable wage: the Denver Center Theatre Company and the Arvada Center. Other theaters in town have limited Equity contracts and don't pay very much if you manage to get the job. But there aren't that many Equity members here, so the competition for Equity jobs is nothing like New York. So, as I say, if he's really good, and a little lucky, he could do a lot of Equity work here."
For more information on local theater, visit the Colorado Theatre Guild website at
www.coloradotheatreguild.org
.
I checked the website for the Colorado branch of SAG (
www.sag
.org/branches/colorado
). Under "Local Member Benefits," it lists programs such as the Colorado Conservatory and the Denver Film Society. The "Local Resources" link has but one listing, which is, I think, an industry payroll servicing company—not very encouraging. Upcoming local SAG events were nil. As consolation, it looks like there were a few last year and one (a joint meeting with the American Federation of Television and Radio Artists to discuss wages and working conditions) you just missed in early July.
Denver boasts three SAG-franchised agencies. Check this link to do your own search: www.sag.org/content/find-agent. The fee you mentioned may—and I mean may—be allowable under SAG rules. SAG does allow some agents in "smaller markets," meaning pretty much anyplace besides Los Angeles and New York, to charge fees of up to $100 to help cover digital marketing costs. Personally, I take issue with these fees, but they may not mean the agency is breaking the rules. (Call SAG to check whether specific agencies have been given permission to charge this fee.)
I also checked with the Colorado Office of Film, Television & Media (www.coloradofilm.org) and heard back from its director, Kevin Shand, who wrote: "Colorado has been fortunate in that we have a strong local production community producing a variety of films, television shows, and commercials. When you look at all the projects taking place around the state, we are projecting there will be over $50 million in spending in Colorado this year. In addition to our current projects, we are expecting to make a couple of announcements in the next few weeks about new projects coming to Colorado. We are excited about these projects and hope they will be just the start of a production boom in Colorado."
Despite this upbeat message, the site's filmography is sparse. While it states that the list "is not intended to be an exhaustive database of every production filmed in Colorado, but rather a highlight of our rich history of notable films and productions," there's nothing more recent than 2008, and one of the few "highlights" of 2005 was a Baby Einstein video.
Does all this mean I think you should stay in New York? No. Actors, like all artists, need to follow their hearts. Is Colorado the "right" place to make an acting fortune? Probably not. Is it the right place for you to find your niche, your home, even your place as an artist in the world? It most definitely could be.