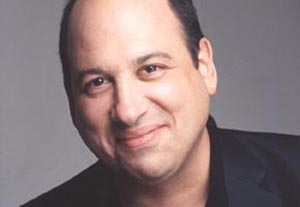 DEAR MICHAEL:
I'm going to be a junior in college, studying for my BFA in theater arts. I love my program. It gets me on stage in multiple shows a semester and gives me opportunities to grow as much as possible. There's only one problem: It's in the middle of the U.S., far from the coasts and far from professional acting opportunities. I live in Wisconsin, which has more theater opportunities, but I'm only there in summer.
I see people my age on TV and in films and wonder if that could be me if I were in New York or L.A. Might it be more advantageous for me to get closer to the centers of the industry? I could either transfer to a different college or just quit school and start my career. I've heard of people being able to jump right into the game, get a support job, and make it without a degree. But it also seems like getting a college degree in New York would give me a foot in the door when I graduate. Sometimes I feel like everything I'm learning in class is useless when I seem unable to apply it to getting a job.
—Ready to Move
Lincoln, Neb.
DEAR READY:
I'm going to give you a response I find myself giving frequently in this column: There's no perfect answer to your question. Our business is unpredictable, everyone's experience is different, and it's rare to find a reliable, scientific pattern. You ask whether to continue at your college, transfer, or drop out and seek work. There are actors who've found success along each of those paths, and there are actors who've found failure. How do you draw conclusions from that? You can't.
But let's assess. You've got a known versus an unknown. You've said that you love your current college program and that it gets you on stage a lot. And you wonder whether that training will have value when it comes time to audition for paying work. Of course it will. Each time you play a role, you solve acting challenges. You improve the skills you need for auditioning: breaking down scenes, figuring out what drives characters, making choices, and so forth. You're becoming more and more adept at playing various kinds of material. You're building your confidence, gaining authority as an actor. All that will undoubtedly serve you in your career.
At the same time, you're right: Moving to a major market would put you near opportunities you now lack. You're also right that some actors your age are already working. Given how little in our business is predictable, you never know; you could be missing all kinds of opportunities. Or—more likely, I'm afraid—you could move to the big city and sit in your apartment, wondering how to get seen amid the vast sea of actors.
Keep in mind that moving presents a new set of challenges: Those cities are expensive and you'd need a plan for paying the bills. Yes, auditions might be happening, but would you have access to them? You might need an agent who can get you in the door, and finding an agent is among the more challenging tasks that beginning actors face. There's also more competition—and of a higher caliber. I'm not suggesting for a moment that it's a bad idea; I'm only suggesting that you take a realistic look at what you'd gain and what you wouldn't. In spite of the daunting challenges, young actors who choose this path are sometimes overjoyed to have done so.
But with just two years to go, finishing college sounds to me like a much better idea than jumping ship and diving into the deep ocean of professional show business. As for transferring to a college in New York or L.A., why not apply, see where you're accepted, and decide then? Transferring might indeed be a great step toward that transition. Then, by the time you graduate, you'll know the city and you will have learned a bit about how the business operates there. And if you're not accepted to the school you want, stay put and trust that the training you're getting will serve you well when you make the big move later on.
It's a tough question, because a case can be made for any of the choices. While I think it's well worth it to finish school (regardless of where you end up doing so), I also think you might decide to ignore this advice and find huge success as a result. If I've succeeded in confusing you, you're probably getting a much clearer sense of just how unpredictable the actor's life can be. Ultimately, you have to make choices by educated guess, without knowing how things will work out.

DEAR MICHAEL:
I've been heading out to castings and auditions and have had some good feedback, but I've also been told I have to get headshots done. I am living (and starving) in New York City, and I just can't afford to get them. I'm heading to Central Casting on Thursday, and I'm afraid they may turn me away just because I don't have headshots. Do you think I should go without them? Also, if you agree and think I absolutely should have them taken, any advice on where to go that isn't too expensive?
—Smile for the Camera
New York
DEAR SMILE:
Are you kidding? Yes, like it or not, good headshots are a necessity. It's expensive being a professional actor, especially early in your career. So find a supplemental income source and start saving. The good news: Unlike in the past, when we had to get them printed by the hundreds, photos are most often submitted online now, saving us considerable amounts of money.
I can't recommend specific photographers here, but there are several ways to find one:
1) The best way: Ask friends.
2) When you see a headshot you like, ask who took it.
3) Peruse ads in Back Stage and elsewhere, and check out Back Stage's monthly Picture This column, written by working photographers (you can find past columns at
www.backstage.com/bso/advice/picture-this/index.jsp
).
4) When attending classes, rehearsals, or auditions, check bulletin boards and side tables for photographers' fliers or postcards.
5) Request recommendations from your fellow actors on our Working Actor message board (
bbs.backstage.com/eve/forums
).
Shop around. You have to mesh with your photographer or you won't get the best shots. To save money, negotiate or barter if you can. Whatever you do, don't go cheap by having your cousin or neighbor take them—it's always evident. Pros know the trends. Amateur photos flag you as an amateur. I know proper headshots can be pricey, but they're a must if you're serious about a professional acting career.