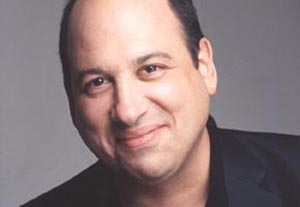 DEAR MICHAEL:
I'm an actor living in New York City, and I'll be 32 years old this coming February. I've been acting since I was 20. I started my career by jumping in headfirst and auditioning for plays and short films through Back Stage, building up the nonunion film and theater credits on my résumé, and taking classes here and there (the American Academy of Dramatic Arts, the School for Film and Television). Not a day has gone by in 12 years when I haven't been focused on the next step. I'm very dedicated to my craft and take the audition material very seriously.
I completed the two-year Meisner program at the William Esper Studio when I was 27. After that, I began taking classes and seminars at places such as Actors Connection, Breakthrough Studios, and the Network. I also started a theater company with fellow Esper grads and performed in a few successful theater-festival plays. From most of the casting directors I meet, I receive very positive feedback on my work. Once in a while they call me in for one- or two-line roles (sometimes the very next day). I even booked a one-line speaking role on a short-lived New York–based TV series after the prominent casting director brought me in several times for roles of this type. I attend EPAs, even though I'm non-Equity, and sometimes have been seen by prominent casting directors that way. I guess you can say I have a substantial list of industry people who know me.
I began freelancing with an agent a couple of years back, after being noticed by him at a showcase production. This agent has been around "since the beginning of time" and currently doesn't even have an office. However, he submits me for everything I'm right for and even shows me the roles/projects he submits me on. He calls their offices to push for me very often as well. Most of the auditions he secures for me are either nonunion theater projects, nonunion films, or small one-liners through the casting offices that I've paid to meet at seminars. These TV auditions, however, are few and far between. I'm truly grateful for the work he puts in and his belief in me.
That being said, I've started to feel stuck. I can't seem to get auditions for anything other than the occasional one-liners. I would like to start reading for roles that have names other than "Uniform" or "Paramedic." I feel like I'm doing everything in my power to advance my career. I'm beginning to look back now and regret not getting a BFA or even an MFA as well.
I'm writing to ask two things:
1) Should I continue pursuing a stronger agent, with the hope that he or she can get me seen for larger roles?
2) Is there anything I'm missing? What advice do you have for me to take that next step?
—Ready for the Big Time
New York City
DEAR READY:
I grabbed your letter right away because it resonated for me. I've been there.
Much of the mail we get for The Working Actor is from beginners. That's not you. So I don't have to give you my usual "Nothing's predictable in this business" speech; you know all that. Instead, I'm addressing you as a peer who grasps how the business works.
Honestly? Yes, it sounds like you're stuck. And by that I mean you're operating below the level you should be at. You're a trained, experienced, and (guessing from what you've told me) talented actor, more than capable of delivering multiline dialogue. In fact, when you get there, I've a feeling people are going to ask, "Where have you been? How come I've never heard of you?" as they did with me.
First, it's very clear from where I'm sitting that you have a dedicated, well-meaning, but undereffective agent. He's trying. He's pitching. Let me tell you the problem: People aren't listening, at least not people at the level you're hoping to reach. So yes, you absolutely need to look for a stronger agent (preferably one with an office). Besides possessing more clout, a new agent would give you the opportunity to start fresh. Your current agent reflects where you were. You need the agent who reflects where you're going. And switching gives you the opportunity to reinvent yourself a bit. By walking in and saying, "I'm not interested in roles with no names," you start at a new entry level.
Also, if you read this column, you know I'm not much of a fan of showcases and "workshops" where you pay to meet people. One reason is that these things tend to keep you at the one- and two-line level. Want to move up? Try letting people know what kind of actor you are. Turn down small roles, abstain from "workshops," and your agent will think of you in a higher category, as will the casting people. Focus on getting a really strong agent and break out of that beginner box.
By the way, the very best way to look for that agent is by asking colleagues to recommend you. I'm sure your peers have seen and admired your work. And I'm sure some of them are with great agents. Ask if they're comfortable recommending you. You're ready. You know you won't embarrass anyone. So ask.
Let's talk about your second question. The best way I know to get unstuck is to do something radical to shake things up. And I mean radical. If things don't change here in New York, how about trying Los Angeles for a while? That's what I did when I was stuck. I was in New York, temping and waiting tables, doing extra work, theater for free, and once in a great while a tiny on-camera part. I went to L.A. for a six-month experiment. I was there for 20 years and became a true working actor. I now do strictly guest-star, recurring, and series-regular roles. Sometimes they just call and make the offer. It's a pretty huge change—and all because I tried a new path.
That's certainly not to say that L.A. is a panacea for all your career woes, or even that your experience will be anything like mine. The point is this: Taking that kind of leap stirs the pot and gets you out of your rut. For you, it could be L.A.; it could also be quitting the business (I did that too), going back to school, trying a different market—anything radically different from what you've been doing. It's a new year. Shake it up, bigtime!