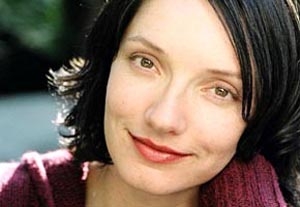 DEAR JACKIE:
Just caught your recent column ("Location Management," Aug. 19–25) that mentioned 59E59 as a "reasonable" space in New York for self-producing. I want to clarify a few things about 59E59 Theaters and how we work.
59E59 Theaters is a nonprofit theater space run by a foundation whose mission is to support small nonprofit theater companies committed to producing new plays. We have three spaces of various sizes that are licensed to nonprofit companies that fit with our mission. The license fees are below market rates. Further, the productions in the space are curated, meaning that we need to read scripts and receive information on the projects before committing to licensing the space.
What the theater companies receive for their below-market fee is pretty extraordinary. We offer a marketing and public relations package that small companies could never afford on their own, including access to a full-time press rep and weekly ads in Time Out New York, New York magazine, The New York Times, and various other outlets. We have a membership program with over 2,000 people, so companies come into a space with a built-in audience. Front of house and box office are fully and professionally staffed, at no cost to the productions. We have some lighting and sound equipment available that shows can use for free. We have technical staffers on hand during every performance to fix any tech issue that may arise. Our space is clean, bright, and modern, not to mention climate-controlled—it is one of the most comfortable spaces in New York for audience members and performers.
Finally, the companies keep their box office; we do not take any percentage. So while 59E59 certainly could be considered "reasonable," it's actually a lot more than that.
—Karen Greco, press representative, 59E59 Theaters, New York
DEAR KAREN:
Your letter is precisely what I was hoping to encourage from our readers in response to the question from Suddenly Seeking Spaces: the sharing of additional ideas and resources. Readers can find more information about 59E59 at its website, www.59e59.org.

DEAR JACKIE:
I loved the information you were able to offer the two young playwrights who were looking for an affordable space to produce their work in, but with all the talk about finding a venue that will foot the bill, I feel like the all-important option of self-producing the show was left on the back burner. I think they should be encouraged to go ahead and fund this production on their own. There's no doubt that the biggest expense is going to be the performance space, and it's true that if they put their own money into this, there's the chance they won't even break even. But the reward of learning through producing on your own is well worth the risk.
When my colleague Michael Cusumano and I produced his play "Hell for the Company" in 2007, we knew we wanted to produce the highest-quality show we could. We told ourselves that even if we ended up losing $1,000, the money would be well spent because we knew it was the absolute best product we could produce. We did everything we could to keep costs down. The biggest expense was the performance space (Shetler Studios' Bridge Theatre, and with all the services that come with it, it's a great deal) and the rehearsal studios. When all was said and done, our budget ended up at $4,000, 10 percent of which came from donations from friends and family (you'd be surprised just how supportive everyone will be). We crunched numbers and came up with a ticket price that would allow us to break even if we sold out every performance. We then marketed it to everyone we could and even had a write-up in our local paper, the Asbury Park Press. In the end, we nearly sold out every show and the production ended up costing us only $300 each. We almost broke even on our first production.
I'm writing because if those playwrights are unable to find a space to foot the bill, I want to encourage them (and all the budding playwrights out there) to go out and just do it! We learned a lot and grew more confident. Now, in addition to performing, I'm also the managing director of my own theater company, Rifrac Theater Collective, and my colleague and I will be working on many more projects in the future.
—John DeSilvestri, actor, co-founder, Rifrac Theater Collective via email
DEAR JOHN:
Congratulations on the success of your first production and the formation of your own company. You make a good point about self-production as an option that may be more beneficial, at least in the long run. Budgeting, marketing, fundraising for, and managing a show—with your own money at stake—may take a few years off your life, but it can teach you a lot about the market that you as a playwright are attempting to enter.
I also want to affirm the importance of what you and so many other artists are doing. New work, new companies, and the emergence of new artists is imperative, even—or perhaps especially—in difficult economic times. According to Americans for the Arts' National Arts Index, the weak economy has contributed to a major decline in arts funding, with support at its lowest level in 10 years. According to a June story in The New York Observer, "As part of a broader round of cuts in response to a city deficit, Mayor Michael Bloomberg last month announced a 31 percent funding cut for the city's arts organizations—which comes on top of a 40 percent state cut to the New York Council on the Arts." And although the Obama administration is requesting a budget for the National Endowment for the Arts that's close to those of past years, some Tea Party leaders are advocating cutting it down to zero. Nevada Republican senatorial candidate Sharron Angle, polling neck and neck with Sen. Harry Reid, told Nevada News & Views that she too favors elimination of the National Endowment for the Arts.
But the news isn't all bad. According to a Los Angeles Times story back in February, "The Los Angeles City Council unanimously shot down a proposal…that would have eliminated guaranteed city funding for the arts, after listening to often-impassioned pleas during a public hearing on cutting government services and jobs in the face of a municipal budget crisis."
New artists and new companies emerge year after year, and stories like yours are a welcome antidote to the depressing headlines. I wish you, and all theater producers, buckets of good fortune.
Have a question for The Working Actor? Email us at theworkingactor@gmail.com.