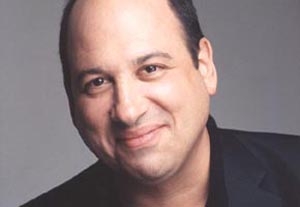 Dear Michael:
As a longtime actress and theatergoer, I've got a real issue with the overwhelming use of theatrical haze in both Equity and non-Equity productions. I've often been sickened by the use of both water- and oil-based fog and want to see if there's a way to convince producers that its use is not in the best interest of either the cast or audience members. There are already many obstacles for actors trying to remain healthy during a production, and this is one that could be completely alleviated; great effects can be achieved through lighting and other means. I'm imploring AEA, non-Equity houses, and producers to reevaluate and create a healthier theatrical environment. Could you recommend any ways to get this issue reopened?
Out of Breath, Los Angeles
Dear Out of Breath:
Having recently toured in that smoke-and-haze-soaked classic, "Les Misérables," I understand your point of view. But it's a surprisingly tricky subject, because, while performers have varying experiences, from terrible vocal problems to none at all, directors and designers love these effects (hell, even I love them, when I'm in the audience). And unless a production is violating Equity's current regulations regarding smoke and haze, actors' comments are no more welcome than acting notes from a costumer. Suggesting that smoke is overused is an artistic opinion.
I'm not saying your health concerns are unfounded. "OSHA says it's safe," wrote one performer, "but I've yet to visit any ENT in this nation who doesn't go off on the myriad studies regarding its negative effects on the performer. In a show like 'Les Miz,' upper respiratory illness seems to plague the production, compared to shows that use little to no smoke and haze."
What I'm saying is that the only way to reduce stage smoke is with stricter regulations, and the only approach that could possibly effect such change, if that's your goal, would be through involvement with Equity: attending meetings, voicing concerns, learning the issues, joining committees. And I strongly suggest limiting your complaints to those off-the-record settings (I'm proud to report that no one at Equity would give me even a hint of a consensus from these behind-the-scenes talks), or it may be your career health that's affected most.
When the smoke clears, it's possible these effects will go the way of cigarettes-which, similarly, were popular because they looked cool but fell out of fashion when health concerns trumped coolness. Until then, I agree with my anonymous colleague who wrote, "As performing artists, we're collaborators in the art of storytelling. But we're generally not part of the creative team. Therefore, we don't get to decide how the story is told. Every show has unique technical requirements: 'The Lion King' requires performers to have great physical strength and agility to bring the puppetry to life; Mary Zimmerman's 'Metamorphoses' required actors to immerse themselves in water; 'Rock of Ages' requires a particular style of vocal production. All shows are not for all performers. If smoke, haze, or some other requirement doesn't work for you, don't accept the job."