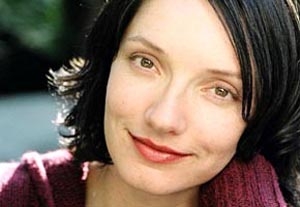 1. How Do I Get an Agent
?
Many actors land agents through referrals from one of the agent's existing clients, a casting director, or another industry contact. Some are noticed when an agent goes to see a client on stage or in a film and spots a new actor who piques the agent's interest. Some actors have managers who set up interviews with agents; other actors find paying work on their own and are then sought by agents looking to cash in on a proven, marketable product. Still others land agents at showcases produced by a graduate school or an acting class.
There's no simple route. Getting a good agent is not something you can spend a great deal of time working on directly. But the more you do, the more people you'll meet, the more jobs you'll get, and the more opportunities you'll find to connect with an agent.
2. How Do I Join The Screen Actors Guild
?
Basically, there are three ways. You can join by booking a SAG job—yes, you can audition for union work even if you aren't in the union—and getting Taft-Hartleyed into the union.
You can join by accumulating three vouchers through background work on a SAG set. How you get those vouchers is more art than science, but it helps if the production needs to call you back for another day of shooting or singles you out for some special duty.
You can join if you've belonged to a sister union—the American Federation of Television and Radio Artists; Actors' Equity Association; the American Guild of Musical Artists; the Alliance of Canadian Cinema, Television and Radio Artists; or the American Guild of Variety Artists—for at least a year, you're a current member in good standing, and you worked as a principal performer under that union's jurisdiction the year prior to applying to SAG. For more info, go to www.sag.org/content/how-join-sag.
3. How Do I Find a Good Acting Class/Workshop/Theater Company/Photographer
?
Again, getting referrals should be your first order of business. No matter what you're looking for, there's bound to be a long line of other actors who've already sought the same service. Their detective work and experiences can be your road map, complete with flashing Do Not Enter signs. Ask your colleagues and teachers, search the Internet, and scan actor message boards. You can join
the Back Stage's boards
for free, search for the name of anyone or anything you're wondering about, and if you can't find an answer, post a question.
4. Should I Go to Graduate School
?
First ask yourself: What do I hope to gain in three years away from pursuing my acting career? Because that's how long you'll be out of the market, and only you can weigh the costs and benefits. Do you feel you need more training, want to pursue a career in the theater, or just love the idea of three uninterrupted years to focus on your craft? If so, graduate school could be for you. But before making a decision, get input from as many experienced actors, and MFA graduates, as you can. Should you opt for grad school, consider focusing on programs in the city where you hope to work, so you can start building contacts right away.
5. What's the Difference Between an Agent and a Manager
?
Technically, agents are licensed by the state to procure work for you (meaning they submit you for jobs), whereas a manager tends your career in a more meticulous way, helping you to get into the right acting class, uncover your look, manage your schedule, and sign with an agent. In practice, though, agents and managers both send clients out for jobs. Managers have much smaller client lists than agents do and so theoretically provide more personal attention, but agents are licensed and bonded while managers are unregulated.
6. Can I Use a Photo My Friend Took as a Headshot, At Least Until I Get
"Real"
Headshots
?
Unless your friend happens to be a professional headshot photographer, no. If you want to be considered for real jobs, you need a real headshot. Research local photographers and compare their portfolios and prices. You're sure to find a few whose work and rates appeal. One place to find links to the portfolios of tons of photographers is the website of a headshot printing house such as the bicoastal Reproductions. Enter your zip code on its
site
, and you'll be taken to a list of links.
7. Which Online Casting Services Should I Sign Up For
?
You probably won't be able to afford them all, which is why most actors don't sign up for more than a couple. The most popular major-market sites are
BackStage
,
ActorsAccess
,
NowCasting
,
LACasting
,
NYCasting
, and the relatively new
CastingAbout
. Some smaller markets have their own well-loved sites. Study the terms of membership at each, and ask around to get a sense of their reputations. Some won't make you pay to view casting notices, only to submit, so you can see the types of notices they tend to attract. Do your homework on any site you plan to join, especially those not listed above. Online schemes with false promises of "exclusive breakdowns" abound.
8. What Does It Mean When a Casting Director Says
"Good Job
!"?
Not much. It could mean he or she liked your work. It could mean he or she is politely trying to end the audition and shoo you out of the room. Just say thank you and go.
9. How Do I Pursue an Acting Career and Keep a Full-Time
"Money"
Job
?
Work a money job with odd hours or talk to your boss about working a flexible schedule. There's no reason you shouldn't be able to fit auditions into your day if your boss allows you to make up missed work during off-hours, such as nights, early mornings, or weekends. Most professional auditions are held during the day, so if you must work 9 to 5 and can't take long lunch breaks or leave early three times a week and make up the time later, you'll soon have to make a choice: a steady paycheck plus benefits or availability for auditions.
10. How Can I Network With Other Actors and Industry Professionals
?
Network, shmetwork. Don't think about it that way. Instead, go to every industry event, seminar, workshop, class, play, screening, opening, gathering, reading, and audition you can. It may sound expensive, but many of these events are free or quite cheap; they just require a little effort to dig up. You could form a group to find events and attend together—in itself prime networking! If you work on your acting and learn about the business each and every day, you'll meet more people who may eventually help your career than you ever could by focusing on "networking."