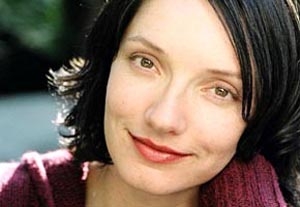 DEAR JACKIE:
I'm 21 years old, SAG and Equity, and just finished shooting the lead role in a SAG Ultra Low Budget film. I don't have an agent. I haven't had the time to submit for one quite yet, but I don't think it would be exceedingly hard to get at least a semidecent one at this point.
Basically, I'm a little confused. I really enjoy acting, but I feel like I want to leave L.A. for a while and travel around a bit. If I were to get an agent soon, I know that it would be pretty much impossible for me to leave for a few months to a year and then come back. I also understand that it's much easier to make it in the industry when you're younger. So would it be absolutely foolish for me to leave at such a pivotal point, or might it be worth it to experience some other things for a while and then come back to acting?
—Wanderlust
via email
DEAR WANDERLUST:
You're right that a new agent would be put off by your immediate departure, and while landing a decent rep might be more difficult than you think, there's no reason to start the hunt before you're ready.
Sure, youth is a valuable commodity, but your life should be your first priority, and if you have a chance to travel extensively, it's my strong opinion that you should take it. If you stick with acting, it will be a lifelong pursuit, not something you need to grasp in a fleeting instant. Especially since, while you have been making good progress, I don't see that you have built the kind of momentum that would be difficult to recapture once you return to L.A. Yes, you're young and that can be a marketable quality, but you're also inexperienced. Who knows what kinds of personal growth and valuable skills your travels will uncover?
When you look back on your life in 20 years, which do you think it's more likely you'll regret: missing a year of career building or traveling the world?
DEAR JACKIE:
"Seeking submissions from Equity members only for these auditions." This disclaimer has been increasingly prevalent in casting breakdowns as of late. I wonder if this is legal. Is it permissible to exclude nonunion actors from auditioning?
Also, on a similar note, it's at the casting director's discretion to see nonunion actors at EPAs, but the non-Equity riffraff are not told of this decision until the EPA starts, after we've traveled to the audition and sat around for a couple hours because we've arrived early to write our names as close to the top of the list as possible. Are we—the lacking of Equity card, the wannabe union actors, the hopefuls—being discriminated against?
—EMC in NYC
via email
DEAR EMC:
Is it permissible, by law, for producers to deny nonunion actors access to Equity open calls? Sure.
Equity membership has certain perks, and you're pointing out one of them. Producers have made an agreement with Equity to audition at least some of its members for shows organized under the union's banner. As Equity states in an email: "Equity's audition process, as currently designed, is compliant with federal law. Among the auditions that casting directors/theaters conduct are interviews or auditions for Equity performers." In other words, although Equity requires producers working under its contracts to hold an open call for Equity members, it doesn't preclude producers from auditioning nonunion talent.
Keep in mind that anyone can submit his or her materials to any casting director for any job, and a good agent may be able to get you seen, union card or no. Anyone can apply, but casting directors get to make the call about whom to see. It's just like a human resources department deciding which applicants to bring in for an interview after culling a pile of résumés. Equity members have a built-in chance to fill some of these audition slots through the EPA, but nonunion performers can certainly apply for others.
All that said, many nonunion performers do get seen at EPAs in just the manner you mentioned: They show up, sign in, and wait and see. Since everyone, including union members, needs to show up early and sign up to be seen—and the audition itself is set up to accommodate the fact that Equity members may or may not take up all the slots—it seems like there isn't an easy way for a casting director to determine ahead of time whether he or she will be able to see nonunion performers. It's got nothing to do with status or the perception that they're "riffraff" or "wannabes"; it's a matter of practicality. If some casting directors decide not to see nonunion actors at all, that's within their rights, and it's usually done simply to save time.
I suggest you take the energy you've got tied up with EPAs and put it into landing a role in a fantastic nonunion play. Sooner or later, you'll be showing up early and signing in with the union members, and then you'll be dealing with the frustrating fact that many of the roles you're auditioning for at EPAs have already been cast. Yep, you read that right.
Just because Equity can require a producer to hold an EPA doesn't mean the union can always enforce the validity of the audition. I still remember an agentless roommate of mine in New York elatedly telling me that she had just attended an EPA for "The Seagull," while I stood there dumbly, not knowing how to tell her I'd auditioned for the show through my agency several months before and it had already been cast.
Is this another reason to get mad? I suppose so, but I prefer to look at it as another example of the lunacy of our profession. As my colleague Michael Kostroff likes to remind us: No one said it was going to be fair.
L.A. READERS:
Please join me for the final installment in Back Stage's Successful Actor series on Tuesday, June 29, at 7:30 p.m. at the American Academy of Dramatic Arts, 1336 N. La Brea Ave., in Hollywood. (The parking entrance is on De Longpre Street, and parking is free.) Admission is free, and seating is first-come, first-served. You must RSVP to
laevents@backstage.com
. Please put "Successful Actor" in the subject line. I hope to see you there!


Questions for The Working Actor? Send an email to theworkingactor@gmail.com. Thank you!