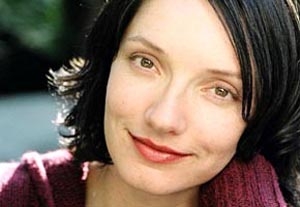 DEAR JACKIE:
I'm writing in response to the letter from Patrick that ran in the Sept. 2 column. He was moving from New York to Colorado and had questions about union membership and how to make a living as an actor in a small market. I am an actor who belongs to all three unions and have worked a bunch in New York City in theater, film, and television. I recently relocated to Colorado, and I've learned that in Colorado you can "pause" your membership in the Screen Actors Guild in order to do local commercials, etc. The upside is potential work here; the downside is, as I understand it, when you do your next SAG job, you have to pay the full membership joining fee again.
As to Actors' Equity membership, if he doesn't already have his card, he should stay non-Equity, at least until he has a chance to work at some Equity houses and get himself known a bit there. From what I've gathered, there is a lot more non-Equity work, and much of it seems very exciting and fresh. He can always join Equity if the work begins to consistently present itself to him. He should see as much theater as he can and get to know the companies and the people running them. And let's all petition Equity to allow some Showcase Code gigs here! There are plenty of members here who want to work without giving up membership. I think it'd be a terrific asset to Colorado theater.
—New to Town
via email
DEAR NEW:
Unfortunately, I think you were told some untruths about SAG membership in your new home.
I hadn't heard about a sanctioned "pause" for SAG members during which they could take nonunion work, and it sounded suspect. Yes, a member can change his or her status from active to inactive—either honorable withdrawal or, if there are dues outstanding, suspended payment. Inactive status exists to serve actors who are transitioning out of acting altogether or need to take a break for a while. It is not a free pass to take nonunion work. Members who change their status to inactive are still expected to uphold Global Rule One.
I took your question about "pausing" a membership to SAG and asked if there were any kind of exception to Global Rule One in Colorado or elsewhere.
"No. Screen Actors Guild Global Rule One (the requirement that a member work only for producers signatory to the appropriate guild agreement—worldwide) always applies to SAG members," wrote a SAG representative in an email. "The only way to avoid Rule One is to resign membership in the union. It's possible that your reader misunderstands inactive status. Under Screen Actors Guild's membership guidelines, if a member is not actively seeking employment under SAG's jurisdiction and has been a member of the guild for 18 months, that person may request that their membership be placed on inactive status. They will remain a member of the guild but are classified as inactive. An inactive member continues to be subject to all of the provisions of the constitution and bylaws, rules and regulations, as though he or she were an active member. This includes adherence to Rule One, which applies worldwide. An inactive member must contact the guild to reinstate to active status and must pay their membership dues if he or she seeks employment (includes auditioning) under the guild's jurisdiction. As always, the best information on any topic is provided by our expert staff, so we encourage calls directly to the guild. For more specific questions regarding membership, please contact the Screen Actors Guild national Membership Department at (323) 549-6778."
One more clarification: The major actors' unions are all members of the Associated Actors and Artistes of America—they are "sister unions"—which means they enjoy reciprocity. As such, members of Equity, SAG, or the American Federation of Television and Radio Artists are prohibited from taking nonunion work in a sister union's jurisdiction without first contacting their union. It may come as a surprise, but it might not be possible for SAG member Patrick to work nonunion theater without violating this union guideline.
Frankly, this is a little-understood provision that's sometimes seen as a technicality or just blatantly ignored. The rules vary by market and even by producing entity. The best way to find out what's true in your area is to call your union directly.
DEAR JACKIE:

I am a biracial actress: half white, half brown. I recently submitted a headshot to TypeCastMe.com, and a wealth of unknown people rated my photo (with no name or identity attached). Out of 20 to 30 people, 35 percent said I looked Caucasian, 25 percent said I looked Latina, 13 percent Native American, and 12 percent multiethnic. No one chose what my actual race is.
Because I have a non-English name (though it is European), people always assume that I have a foreign accent and that I am not Caucasian, and thus they never consider me for Caucasian parts. So my TypeCastMe experiment only showed me that I can play Caucasian roles—if the casting directors don't see my name.
The big question: Do I de-ethnicize my name in favor of a more Anglicized/American moniker? If I don't, I might risk being pigeonholed into ethnic parts (which never have juice and are always stereotyped). This has been troubling me for some time, and any advice would be greatly appreciated.
—Satu Rautaharju
via email
DEAR SATU:
I asked Marlene Forte, a successful "ethnic" actor, about her own relationship to her professional name: "Well, that is the age-old question for an actor of color: What color would you like me to be? Honestly, I use my mom's maiden name, Forte, because it could be anything. My daughter's last name is Rodriguez, and she is now using my name. Not that they asked her to change it, like they asked me to change mine 20 years ago, but they were typecasting her, so I told her to change it to Forte. Whatever it takes to get you in the room. You can't work if you don't get in that room. An ambiguous name is the best!"
I too have benefited from the unusual but ethnically ambiguous name. Apodaca is Basque, but people think it's Greek, Hispanic, Portuguese—you name it. They see what they want to see, and it's quite a conversation starter. Your name does sound quite culturally specific, and as such you are risking being seen in only one way. On the other hand, your name is unique: How many Satus is a casting director going to know? Personally, I'd vote you keep your first name but change your last, but that's just me. Let's see what our readers think.
****************************************************
Here is a photo of Satu Rautaharju.
Should she:
A. Keep her name ?
B. Change only her first name?
C. Change only her last name?
D. Change both?
E. Other (please explain)
What do you think? Please email me at
theworkingactor@gmail.com
. Include your response in the subject line, and feel free to include any additional comments in the body of the email.
We'll announce the results in a few weeks. Thank you!