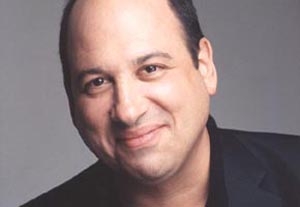 Dear Michael:
I recently became a member of the American Federation of Television and Radio Artists, and I was so excited to be part of a professional actors union. I felt like I had finally arrived on some level. However, when I spoke to them about what nonunion work I was still eligible for, I was told that I was not allowed to accept any nonunion work whatsoever, even if it wasn't officially under AFTRA's jurisdiction.
I realize that the other performers' unions are sister unions and it's good for the sake of solidarity to only accept union work. Still, while I understand the sentiment, I find this incredibly limiting. If I'm not even eligible to join Actors' Equity Association, why can't I do nonunion theater work? Also, if I get cast in a student film, do I need to get them to fill out all of the Screen Actors Guild paperwork for me even though I'm not actually in SAG? I'd like to ask this question to AFTRA directly, but so far they've been incredibly vague and have only made me feel that they're going to look me up and turn me in for even asking. I was hoping you might have some more information.
—Union Confusion
New York
Dear Union Confusion:
I believe I can explain both the rule and the reason for vagueness. The rule is simple: Once you're a member of one of the "4As"—SAG, AFTRA, Equity, and the American Guild of Musical Artists—you're forbidden to do nonunion work in the jurisdiction of the others. Before I discuss the vagueness, here are official responses to your letter from AFTRA and Equity, which, as you'll see, aren't vague at all.
"All members of AFTRA are bound by the AFTRA Constitution, which provides that it is conduct unbecoming a member to work nonunion in the jurisdiction of a branch union of the Associated Actors and Artistes of America (4As), and AFTRA members are subject to discipline for violation of this rule.
"An AFTRA member would be in violation of Article XXXI of the AFTRA Constitution if he or she accepts employment when (a) the employer refuses to bargain in good faith for a collective bargaining agreement with the 4As branch and that branch has declared the employer unfair or has otherwise directed its members not to work for the employer; or (b) the employees of that employer are on a primary strike approved by the other branch. This would include, for example, non-Equity touring groups or non-SAG theatrical or student films. To be safe, check with the appropriate union or with your AFTRA local before accepting work.
"Union Confusion specifically mentioned his frustration in not being able to accept nonunion theater work once he joins AFTRA. Actors' Equity tries very hard to organize nonunion plays, and when non-Equity actors who are members of other unions accept this work, it makes that battle all the more difficult. It is not dissimilar to AFTRA's frustration when Equity members who are not members of AFTRA accept nonunion work in the areas of nonbroadcast/industrial programs and recorded books, as well as radio or television commercials. It is frustrating when union members undermine the professional standards of other union members by working off-the-card in another union's jurisdiction.
"AFTRA members can always contact their local office or, alternatively, may contact the AFTRA national office at (212) 532-0800 and ask for the national director of research and contract administration (ext. 212) to help find the correct answers."
—Andy Schefman
National Director of Research and Contract Administration, AFTRA
"Having seen AFTRA's response, we think they have addressed the concerns appropriately and would agree. However, specifically for Actors' Equity Association, we would also recommend to all members of 4As unions that they keep an eye on our website, and specifically our 'Do Not Work' page, which offers information about targeted work in our jurisdiction. The link is at www.actorsequity.org/NewsMedia/news2007/Feb14.4As.asp.
"If the actor wants further information or has specific questions about Equity work, they should contact Flora Stamatiades, our national director, organizing and special projects, either via email at flora@actorsequity.org or by phone at (212) 869-8530, ext. 419.
"We hope this is helpful to Union Confusion, and we certainly appreciate new union members asking such thoughtful questions."
—David Lotz
National Communications Director, Actors' Equity Association
So that's the rule. The reason for the vagueness, I believe, is this: That rule sucks. Now, I'm a huge believer in unions and rules. I'm the type who reports violations, attends meetings, walks picket lines, and protests nonunion Broadway tours. I follow rules. And if I were in your situation, I'd follow this one too. That's just me. Nevertheless, the rule sucks.
Leaving an actor in a situation where he or she can neither join a union nor work nonunion, in a business that offers little in the way of opportunities to begin with, is just cruel. And how can a union dictate what a nonmember does? If I ruled the world—well, first of all, SAG and AFTRA would be one union, but that's another issue—actors who were considered qualified and accomplished enough to join one actors' union would be eligible to join all the actors' unions. Geez. This seems so simple to me. A professional is a professional. Sadly, I don't rule the world (which, incidentally, is the trouble with most things, I believe).
But since I'm not representing the union, I can be frank: This particular rule is often violated, and those violations are often overlooked. Read this carefully: I'm not telling you to violate the rule. I honestly don't believe in that. I'm also not saying you won't get penalized. I'm just saying it seems like the folks at the union recognize, on some level, the unfairness of the edict, and they tend not to pursue violations too aggressively.
This is one of those things that people "just know." If you're in SAG and you audition for a non-Equity play, very few producers are going to say, "Hold on a minute. I can't hire you. You're in SAG." Whereas if your résumé identifies you as an Equity member, they won't even consider casting you.
I expect I'll hear from readers citing cases of penalization that contradict my generalization. And, as you'll understand, no one can say officially that this rule can be broken. Officially, it can't. In practice, sometimes it is. It's one of those "ask around" things, and that's what I suggest you do. Ultimately, it's a risk you'll need to weigh for yourself. Me, I'd play it safe. And ideally, you'll soon be a proud across-the-board union member, and the point will be moot.