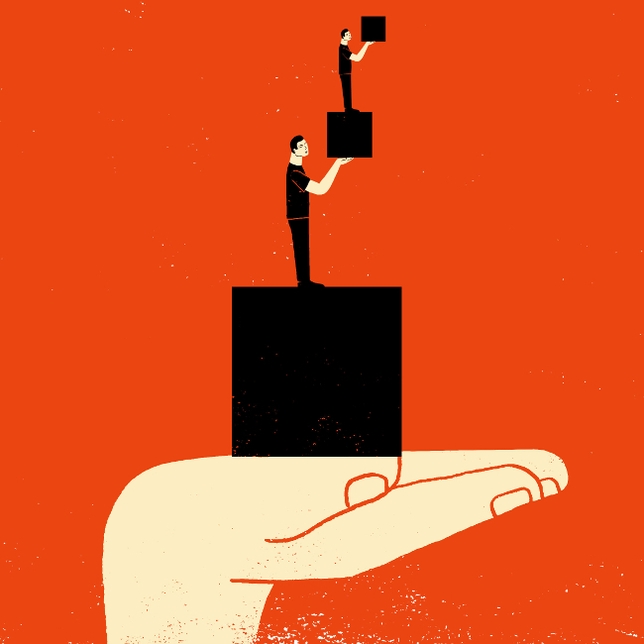 As I head to New York City to make my Broadway debut as Joe Gillis in "Sunset Boulevard," I find myself reflecting on a question I'm often asked: "What advice would you give to your younger self?" My first impulse is always to cry out, "Don't do it! Get a proper job!" However, my story is one that highlights the importance of instinct, passion, and drive, so who am I to deny any young aspiring performer (even a mini-me) their dreams and ambitions?
One of my earliest memories of having an inspirational impulse to act was bounding up to my mother in the kitchen when I was a young boy and saying, "Mum, I want to be an actor!" I vividly remember her response: "Do some acting, then." I was stumped. A rush of embarrassment came over me and I replied somewhat dejectedly, "No, I can't."
My feeble pitch about becoming an actor didn't warrant the extra pocket money for classes or training of any kind. It wasn't Mum's fault. I should've shown her what I was made of! However, as a child in Liverpool, there were no places I knew of to train as a young actor. I just had my instinct, something that many young performers possess but don't have the support and mentoring of a great teacher to pursue.
READ: Finding Your Perfect Acting Coach
In hindsight, what this brief exchange taught me was how important it is to have the encouragement and support of industry professionals. (And I'd like to state for the record that while my mother didn't have the faintest idea about the entertainment industry, she has been incredibly supportive my entire career.)
Years later—yes, many years later—in 2011, I decided to produce some concerts across the U.K. involving local children. It was during this time that I realized how much I had to offer them and how much they appreciated learning about the industry. So I decided to create a platform to mentor young, budding performers. A chance to do the things I wish I had had access to: acting, singing, and dancing lessons with top musical theater professionals, plus mentoring. It would be a combination of support, encouragement, and invaluable knowledge.
Today, I run a weekly academy in London called Musical Theatre Masterclass, which gives my students access to the best teachers and mentors currently working in the industry. This term, we had Kerry Ellis ("Wicked"), Ramin Karimloo ("Anastasia"), Matt Henry ("Kinky Boots"), and Katie Brayben ("Beautiful: The Carole King Musical") into the school to inspire, support, and mentor the students. I'm very proud of MTM, and seeing the students grow into fabulous young performers is priceless.
Of course, in between all of this, I "paid my dues" (learning the American lingo already!) with lousy jobs: waiting tables, answering phones, getting yelled at by angry bosses in jobs I didn't want to be in. Those jobs I worked while waiting for auditions taught me so many things about life, people, and an appreciation for getting paid to do what you love. Had I had an easy road to success, I may never have been the actor I am today.
I feel extremely grateful and proud of the career I've had thus far, the success I've had in London, and my upcoming Broadway debut. I'm equally as proud of what I can share with my students to watch them grow. I suppose what I'd say to my younger self is, "Remember to always pay it forward and to trust the journey. It may seem tough at times, but the payoff is worth every moment of the struggle."
Xavier is a two-time Olivier Award nominee and can be seen in "Sunset Boulevard" on Broadway.
Want to make your way to the stage, too? Check out our Broadway audition listings!