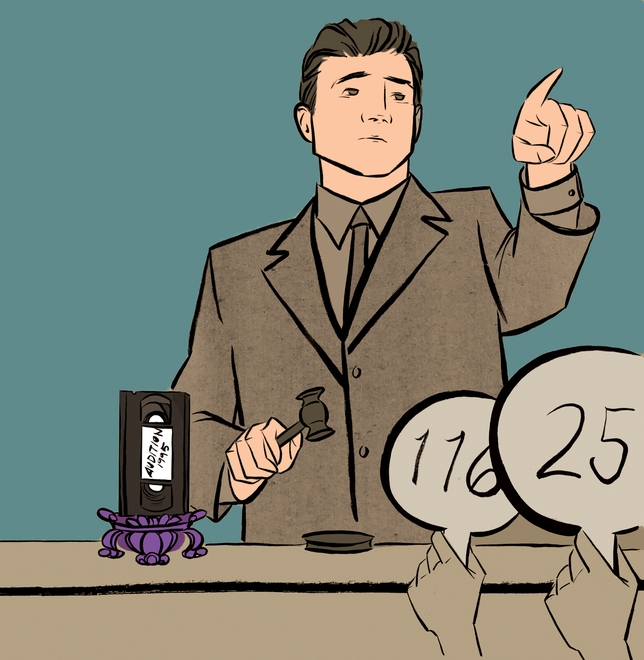 Dear Michael: "The Today Show" recently aired actors' audition tapes from years ago. These actors are now celebrities and the videos are being auctioned to the highest bidder.
Do actors have any protection against casting personnel using their audition videos for monetary purposes? —Most Valuable
Dear Most Valuable: In a word, yes. SAG-AFTRA has clear-cut regulations preventing the use of audition footage for anything outside the audition process. So it's not just a matter of forbidding monetary gain. Those recordings are not allowed to be released publicly for any reason whatsoever.
"The protection of our members' rights with regards to their image, specifically regarding the sale of audition tapes, is of great importance to us," says SAG-AFTRA's Pamela Greenwalt. "SAG-AFTRA collective bargaining agreements have built-in language that speaks expressly against the exploitation of audition and interview tapes. The union will zealously pursue any producers or casting directors who use taped material in any way other than to determine a performer's suitability for a project or who refuse to comply with a performer's request for a tape to be erased, depending on the contract. When a member enters an audition, it's important to know the union has his or her back. Members who are concerned about the security of their auditions can contact SAG-AFTRA to learn more about their rights and protections."
True to their word, SAG-AFTRA shut down the sale to which you referred. In an April 2 article in the New York Daily News, auctioneer Darren Julien told writer Nancy Dillon, "We had a request and decided to pull them voluntarily. Even though a lot of the actors didn't mind them being sold, we decided it's not worth potentially damaging some relationships for a few thousand dollars."
I'm skeptical of Julien's statement that "a lot of the actors didn't mind." I can't imagine an actor who wouldn't object to having his audition footage released to the public. These unfinished performances lack the benefits of proper lighting, wardrobe, makeup, editing, sound, and, usually, rehearsal. And there's another thing they usually lack: other actors. Auditioning is potentially stressful enough without needing to worry about where these behind-the-scenes efforts might wind up.
It's good to know the union takes this issue so seriously and protects its members. But keep in mind, these protections don't extend to nonunion projects, so be careful what you film.