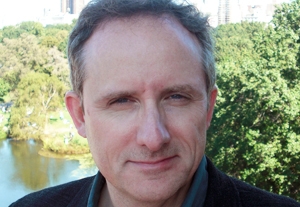 Paul Doherty, co-owner of the 45-year-old Cunningham-Escott-Slevin-Doherty Talent Agency and head of its Los Angeles division, expects a lot from performers. Here is his advice for those looking to book voiceover and on-camera work.
On voiceover demos
"I look at websites, especially if they have links to a voiceover demo. A professional spot may be fine, but that doesn't contradict creating something from scratch in your demo. You can't necessarily rely on work you've booked. You have to answer the question of whether your demo features the most salable 'you' in its first 15 seconds. After that the listener tunes out. Always put up front the most interesting and bookable snippet of your voice."
On on-camera demos
"For on-camera demos there are more factors. We need to see diversity on the demos, but again you have to capture the audience's attention quickly, especially within the first scene. Keep in mind for each on-camera commercial role, between two and five thousand actors are in the running."
On headshots
"Headshots need to jump off the screen and look like who you are today. Sometimes you're only as good as the photographer you choose. It's a youth-driven, sexy business, and everything needs to provoke a response. Having a nice face is not enough. I have to want to meet you."