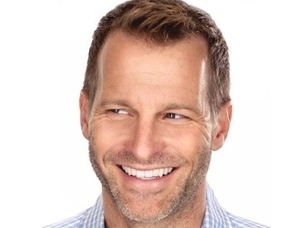 Anthony Meindl
Anthony Meindl is an award-winning writer-director-producer, creativity expert, inspirational speaker, and artistic director of Anthony Meindl's Actor Workshop (AMAW) with studios in Los Angeles, New York, London, Sydney, and Vancouver, and was honored by Backstage four years in a row and named the best acting studio in Los Angeles (best scene study and best cold read). Meindl is a guest teacher at David Lynch's Masters in Film Program, was a panelist at the GATE Story Conference founded by Jim Carey and Eckhart Tolle, and a guest speaker at the Association of Transformational Leaders (ATL) conference alongside Neal Donald Walsch ("Conversations with God") and Jack Canfield ("Chicken Soup For the Soul"). Meindl is known for teaching the new generation of Hollywood stars led by Golden Globe Nominee Shailene Woodley ("Divergent").
He is a contributor to the Huffington Post and Backstage, as well as the author of the best-selling creativity book "At Left Brain Turn Right"; "Alphabet Soup For Grown-Ups"; and his latest, "Book the F#©king Job," was listed as New Best Seller on Amazon for eight weeks.
For more information, visit Meindl's website and Facebook page, and check out his free smartphone app on iTunes via the links below.