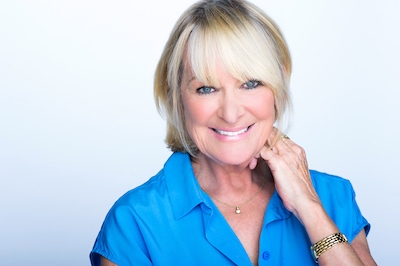 Gwyn Gilliss
Having been selected by over 100 east and west coast agents, managers, and casting directors as the "foremost marketing coach for actors," Gwyn has also had a successful acting career in all medias. She studied at Carnegie Mellon, and was an Emmy Award-nominated Daytime/Primetime TV actress with over a dozen contract and recurring roles. Favorites include: "All My Children" (ABC),"The Lucy Arnaz Show" (CBS), and "Woman of Valor" (NBC, Emmy Award).
Performing on and off Broadway and repertory theater, Gwyn played classic roles from Shakespeare, Moliere, and Tennessee Williams to Noel Coward and Arthur Miller. On Broadway, she was in Kaufman and Hart's "The Man Who Came to Dinner" at the Circle in the Square and Joshua Logan's ("Mister Roberts," "South Pacific") last play, "Trick."
As a marketing expert/mentor with clients on both coasts and internationally working in all medias, she is the premier role model with winning strategies and first-hand knowledge of the TV, film, and theater industries which she is willing to share to help new actors succeed.
For more information about her one-on-one coaching programs and to chat with Gwyn about your career, request a free 15-minute career session by contacting her: gwyngilliss.com/contact.