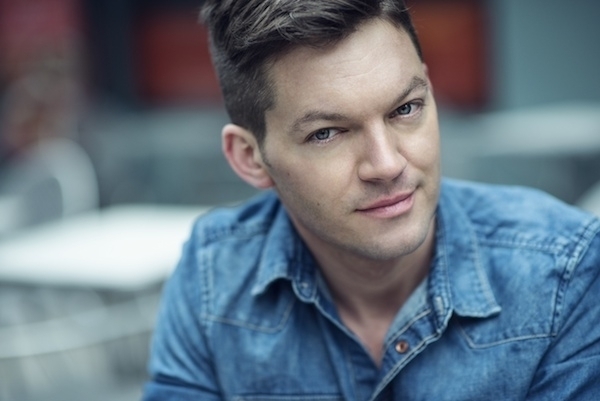 Matt Newton
Matt Newton is one of the most sought-after on-camera acting coaches in New York City. His clients include Tony winners, Emmy award winners, Golden Globe nominees, and well-known actors from film and TV.
Newton is the director and writer of the upcoming film "Hide/Seek," starring Ned Van Zandt. Additionally, he is the on-set acting coach for the hit CBS show "Blue Bloods," and recently coached on the film "#Horror," starring Chloe Sevigny and Timothy Hutton, as well as Aziz Ansari for "Master of None."
Newton teaches workshops all over the U.S., most recently at the Eugene O'Neill Theater Center in Waterford, Connecticut, and at One on One Studios in New York City.
He is the author of the popular book "10 Steps to Breaking Into?Acting" (foreword by sister Becki Newton, star of "Ugly Betty" and "How I Met Your Mother"), and contributes advice columns to Backstage Magazine.
Newton has been a professional actor in New York and Los Angeles for the past 14 years, and has appeared on dozens of television shows, in films, commercials, and voiceovers.
TV roles include: Comedy Central's "Strangers With Candy," "Criminal Minds," "Ugly Betty," "Drake and Josh Go Hollywood," "Gilmore Girls," "All My Children," "Dragnet," "The Americans," "Royal Pains," "Miracles," "JAG," "Judging Amy," "Family Law," "Guiding Light" and MTV's "Undressed."
Film credits include: "Van Wilder," "The Men Who Stare at Goats," "Dahmer" (starring Jeremy Renner, and nominated for three Independent Spirit Awards), "Poster Boy" (starring Karen Allen and Oscar nominee Michael Lerner), "The Shore" (starring Ben Gazzara), "A Secret Promise" (starring Ione Skye), and "Peace of Mind" (for which he won best actor at the Philadelphia Film Festival).
Newton received a BA in drama from Vassar College and completed a residency at the highly regarded National Theatre Institute in Waterford, Connecticut. Post graduation he trained with acclaimed teacher Arthur Mendoza at the Actor's Circle Theatre in Los Angeles.
For more information on his classes and coaching, visit MN Acting Studio via the link below. And follow @mnactingstudio on Twitter, Instagram, and Facebook.