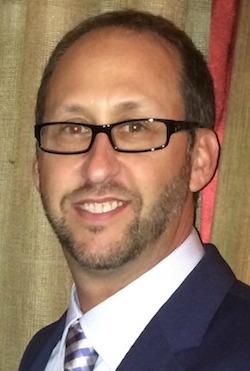 Peter Rofé
Peter Rofé is the author of the highly regarded how-to book on voiceovers, "Voice for Hire: Launch and Maintain a Lucrative Career in Voice Overs." He has been working as a voiceover artist in New York and Los Angeles for over twenty years. He can be heard on radio and television commercials for many well-known brands (Geico, Verizon, Pizza Hut, Sonic Restaurants, Kodak, General Motors, Exxon, Marriott Hotels, Mattel Toys, Meijer's Superstores), video games (Grand Theft Auto IV, EA Sports Madden Football, Best Buy Interactive), animation (Nickelodeon, Noggin, Scholastic), promos (CBS, Nickelodeon, AMC, Bravo Channel, HBO, The Weather Channel, Treasure HD), as well as prize-winning audio books, narrations, and live announce.
For the past twenty years, Peter has focused his attention on teaching the art of voiceover. As president of PDR Voice-Over Coaching, a full-service state-of-the-art voiceover recording studio in Irvington, New York, he teaches group classes, coaches private clients, hosts industry workshops, and conducts online seminars. Rofé has also taught drama students at New York University's Tisch School of the Arts.
Peter has also coached some of the highest paid voiceover talent in the country, celebrities, as well as up and coming voiceover artists. He specializes in the creation of fully produced voice over reels for his private clientele. Many of his clients have signed with top voiceover agents and have landed lucrative work in commercials, cartoons, video games, industrials, audio books, and narration.