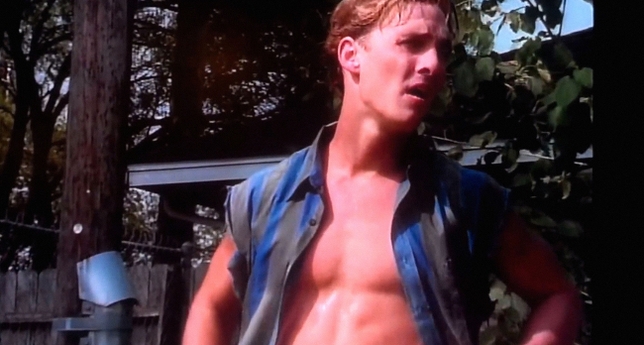 Matthew McConaughey got his shirtless start on "Unsolved Mysteries," and since then the craze for re-enactment shows, those hourlong dramas that re-create our basest impulses and most immoral acts, has only grown. For actors, they also offer unexpected opportunities.
"We used to joke, 'It's the intern running through the woods!' 10 years ago," says Sirens Media co-founder Valerie Haselton. "And now we really try to get high-quality acting. You can't get away with that kind of acting [anymore]."
Steve McLaughlin, vice president of programming at production company Optomen Television, agrees, saying, "As these shows have evolved, there is more of a premium on people who can really act and convey the emotions and range of these very big stories. There are no more important stories than the story of a murder."
The public's appetite for these re-creations shows no signs of abating, as proven by the success of Sirens Media—the top employer of actors in the Washington, D.C., area—and Optomen. Sirens creates everything from "The Real Housewives of New Jersey" and "Strange Sex" to crime re-enactment shows such as "Southern Fried Homicide" and the Susan Lucci–hosted "Deadly Affairs."
"It's the classic story that goes back to the beginning of time, good versus evil," Haselton says. "And are you smarter than the cops? It's fun to play that game."
That game also creates dedicated viewers—which limits the opportunities for actors. Haselton says that, for Sirens, a physical resemblance between the re-enactor and the real person is essential, and both Sirens and Optomen shy away from employing actors more than once.
"The viewers are so loyal and so passionate, we can't use people over and over again," Haselton says. "Because they'll go, 'Wait a minute! She was the victim on this show and now she's a killer!' So if they're a very small bit player in one of our series, it's OK. We have dyed people's hair—with their permission."
As for Optomen, McLaughlin says that while some actors may cycle through their shows, they also avoid reusing too many. "There's no hard and fast rule," he says. "We try to avoid using leads more than once, certainly in a series."
Regardless of how often an actor gets the chance to portray a real-life killer or victim, one thing remains a must across the board: a facility for spontaneity.
"It's almost never scripted," Haselton says. "They have to ad-lib in the scene. [At auditions] we give them the motivation, like, 'You're pissed at her because she's home late and you're a '50s kind of guy,' and they just start rolling. So it helps if they can tap into their inner rage!"
McLaughlin says the same skill is a must for Optomen shows, as well. "Some shows are more scripted than others," he says, "but even on the scripted shows, invariably you show up, do all your lines, and then you need more [anyway]."
That ad-libbing during auditions can also terrify new employees, according to Haselton. "You'll walk down our hallways and you'll hear someone screaming," she says. "And if you're new at the company it's like, 'Oh my God, someone's losing their marbles and we're all gonna get shot!' "
Only to have the crime perfectly re-enacted, no doubt.
Inspired by this post? Check out our audition listings!