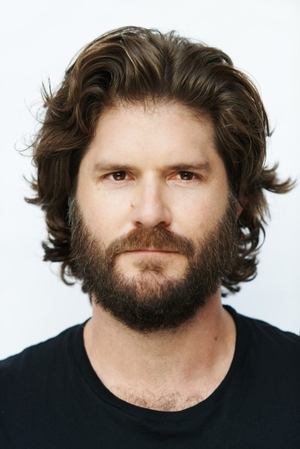 In the era of motion capture masterpieces like "Avatar" and "Dawn of the Planet of the Apes," if you're going to do a motion capture reboot of "Teenage Mutant Ninja Turtles" ("TMNT"), there's much to tackle. That's why director Jonathan Liebesman—with the aid of Industrial Light & Magic (ILM) and producer Michael Bay—built software to bring the pizza-eating, 1980s ninjas to life.
"I'd seen 'Planet of the Apes' and I absolutely loved the sort of level they brought things to there with the motion capture," says Liebesman. "When we hired ILM, Pablo Helman—one of the VFX supervisors—was so awesome; he wanted to not only match that but take things to the next level. So they [researched and developed] an entire new system for about a year while we were in preproduction." This ILM-built system allowed Liebesman and his crew to use different takes and meld them together. With this technique, they were able to draw inspiration for Michelangelo, Donatello, Raphael, and Leonardo from people like Russell Crowe ("A very thoughtful introvert") and Nelson Mandela, whose eyes and lips are on Raphael, respectively.
ILM helped perfect the look of "TMNT" but it was the script and Liebesman's direction that ensured the characters weren't lost. A fan of the series as a child growing up in South Africa, the director wanted to be sure the elements he fell in love with remained intact. He looked to Spock and spaghetti Western–era Clint Eastwood as reference points for pieces of the turtles' personalities.
"That was the most important thing to me and to Michael [Bay]; that was the first thing he said to me: 'Make sure the characters have charm.' The challenges of bringing turtles back to life in this live-action, [motion capture] way was what was exciting for me as a filmmaker."
Because the film's motion capture software was custom built, the director says it was "user-friendly" and allowed him to "work on set as if I was working with normal actors, shooting a comedy or a drama, and [ILM] would take care of the rest." In addition to working with the Ninja Turtle actors—played by Alan Ritchson, Noel Fisher, Jeremy Howard, Pete Ploszek, and Johnny Knoxville, who voiced Leonardo—Tony Shalhoub voiced the rat sensei Splinter, and Megan Fox, Will Arnett, and William Fichtner play the film's human protagonists.
Liebesman says working with each actor brought a special experience to the film. "Michael had a previous relationship with Megan and then after I met her, what I liked about her was that she's very driven," he says. "I thought she did a great job in Judd Apatow's movie ['This Is 40'], so I was excited to put as much of her in April O'Neil as possible. Megan has a lot to prove—she feels like she does—and I think it's those exact traits that work well with April."
According to Liebesman, working with Fichtner added another layer to the cast dynamic. In less capable hands, the director felt the script could've fallen flat. "[One scene] was written potentially corny, and the way [Fichtner] performed it took the sting off all of that," Liebesman says. "He thought long and hard about how to make that sort of writing play. I appreciated that because that's not something I would know how to direct. A director always appreciates actors who come to work prepared and have insight on the scene and a real point of view of how they want to perform."
Inspired by this post? Check out our film audition listings!