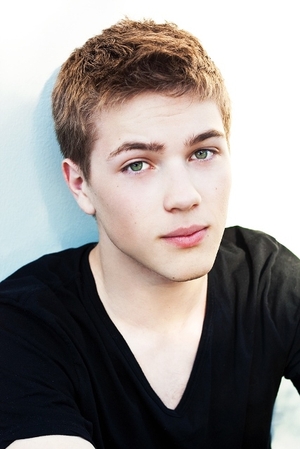 After starring on "Saddle Club," Connor Jessup took a brief break before moving on to playing Ben on Steven Spielberg's "Falling Skies." Having just graduated high school, the talented and mature young Canadian actor is taking advantage of his hiatus from "Falling Skies" to go backpacking. The actor likes to keep busy and shot the independent film, "Skating to New York," in the winter after wrapping season three of "Falling Skies." While fans may complain about the long break between seasons, Jessup says he hardly notices the break because the show airs for a good part of his hiatus.
Excited about the premiere, Jessup offers some tidbits about what's coming up for Ben. Although Ben has already gone through a big transformation from season one to season two, he'll keep growing in season three. Jessup says the theme for Ben - and the theme of the season - is reconstruction and rebuilding. The biggest difference for Ben, according to Jessup, is that he doesn't feel alone anymore; "he feels useful and he feels special." Jessup also shares some acting lessons he's learned along the way.
Fight for your roles.
Booking the role of Ben on "Falling Skies" was a fairly painless process for Jessup – the first time. The relative ease of booking the role initially was counteracted by the fact that Jessup had to re-audition for his role when the show was picked up to series. Since the role had developed into a much larger part and new writers and producers were involved, Jessup says he found himself having to go back into a room "with a whole bunch of other boys who wanted to steal it from me and fight back for it 'Hunger Games' style."
Things aren't always what they seem.
While Jessup was preparing to audition for executive producer Greg Beeman, his agent called to warn Jessup that he shouldn't worry if Beeman cut him off or interrupted the audition. "And so I went into the room shivering and terrified that he was going to kick me out of the room halfway through." The audition went fine though and Jessup says, "I don't know how he got that reputation; he's the nicest guy in the world."
It's not as easy as it looks.
"I have to totally respect [action stars] because they make it look easy to maintain a character while doing crazy, crazy stuff," says Jessup, who notes that the action scenes are one of the biggest challenges for him. "I'm not a naturally graceful or agile person, as anyone who knows me will tell you. So to do it is one thing, but to do it and stay in character is hard." But Jessup still likes to do his own stunts when he can. In season two, when he jumps out of a window, his hand reaches up and it looks like he's grabbing his knife. "But in reality I'm grabbing the wire because I'm so afraid I'm going to die. So they had to do like movie magic to make it look like I wasn't grabbing the wire," he says.
Don't limit yourself.
Although he's still young and busy with his acting career, Jessup still finds time to direct and produce. "I always loved movies, and there's something about being behind the camera that feels fundamentally different creatively than being in front of it," he says. "Being an actor is an intensely personal, emotional, not isolated, but very focused creative endeavor. Being a filmmaker or producer is much wider in scope in terms of managing a hundred different departments in a hundred different ways and staying with the project from the very beginning to the very end." While he still loves acting, he wants to continue to explore his role behind the scenes as well.
Stay in it for the long haul.
Although it's been said before, it can never be said enough: Don't give up. "You'll get 100 'no's' for every 'yes' you get. And maybe the 'yes' you get will not be the 'yes' you wanted. You won't get the job that you really, really loved, and you'll get the one that wasn't as exciting to you [but if] you persist and push then eventually you'll manage something." Meanwhile, Jessup says what he did during the dry spells was watch a lot of movies, go to acting class, and act in school plays. "There's no special trick, really," he says.