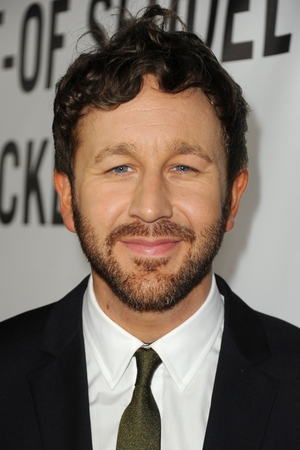 Though he was already a familiar face to those clued into the brilliant British comedy "The IT Crowd," Chris O'Dowd truly broke through in America with his sweet, charming turn as the cop who romances Kristen Wiig in "Bridesmaids." Now, the Irish actor is back on screens this week in the crowd-pleasing musical "The Sapphires," which details the true story of four Australian Aboriginal girls sent to entertain U.S. troops in Vietnam. O'Dowd plays the group's manager in a film full of laughter, love, and toe-tapping musical numbers. His career continues its meteoric rise with a new HBO series in May, and there's a few things every actor could learn from him on handling sudden success.
Keep a level head
O'Dowd didn't become an overnight success when "Bridesmaids" opened—it happened even quicker than that. "I was out drinking in L.A. on the Friday night it opened and I remember people coming in after they'd seen the movie. It was a very visceral moment," he says. "Everything changed. I hadn't changed, but everybody's reaction to me had." O'Dowd says that he didn't allow his daily life to change much, and has kept the same circle of close friends. "Well, I tried to dump them all. But they just won't leave me alone."
Vary your projects
After "Bridesmaids," O'Dowd admits he was sent a lot of bad rom-com scripts. "I thought the best thing to do was get as far away as possible. And then 'The Sapphires' arrived. I just really loved it; it was a world I didn't know and it was unusual and a surprise." So rather than go Hollywood, O'Dowd flew to Australia to make that film, then returned to his hometown of Sligo, Ireland to write and star in a TV series called "Moone Boy," where he plays the imaginary friend of a young boy. "Both of these were off the beaten path, and both were very different from anything else I'd done so far," he says.
Keep your expectations in check
O'Dowd's choices paid off; he's about to start his third season of "Moone Boy" and "The Sapphires" blew up at last year's Cannes Film Festival, where it received a 10-minute standing ovation. "I did the movie because I liked the script and my sister had just moved to Australia and I thought it would be nice to spend some time with her," he says. "I figured I'd go make this little aboriginal musical…I had no idea there would be such a crazy response." O'Dowd had never been to a film festival before Cannes, and as he walked the red carpet, the song "Soul Man" began to play. "I was so excited, I started dancing along with it because I was so happy and probably tipsy. I just felt so wonderful," he recalls. "And the head of the Cannes Festival came over and said, 'Stop dancing, this is Cannes!' That put an end to that."
Work with the best
O'Dowd reteamed with Wiig for "Friends with Kids" and has gone on to work with "Bridesmaids" producer Judd Apatow in "This is 40" and on the HBO hit "Girls." He also recently shot a role in "The Double," directed by his "IT Crowd" costar, Richard Ayoade. And in May he'll be seen as the lead in a new HBO comedy from Christopher Guest, "Family Tree." He reveals, "It's totally improvised, but with a very structured narrative. I play a guy who's down on his luck—his girlfriend has left him, he's lost his job, but he is left a trunk of old items by a dead grand-aunt. He starts looking into it and into his family tree and finds all these weird people on the outskirts of his clan. It's really special and wonderful."
Keep your voice--literally
Though his character in "The Sapphires" was written for an Englishman, the writers made some minor tweaks when O'Dowd signed on so he could use his native Irish lilt. And while he does a fine American accent—see "Friends with Kids"—O'Dowd prefers to keep it real. "I generally prefer to use my own voice, particularly when improvising. I'm okay at the accent but I need to prepare it a lot. And you can only really prepare it with a script. When there's no script, it's kind of tricky," he notes. "I can hear in 'Girls' when my accent slips, and it's when I'm improvising. There's only so many things your head can think about at once."