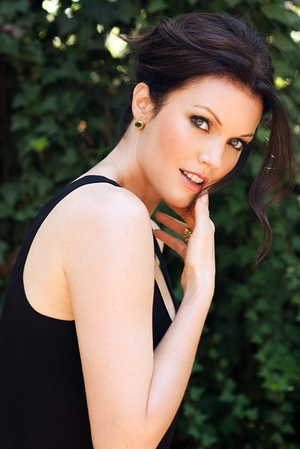 Bellamy Young managed to by-pass the arduous testing process by booking a two-line role on the pilot for ABC's "Scandal" playing Mellie Grant, the calculating yet vulnerable First Lady. "They were already underway, and it was far and away the best pilot I read that year," she says. Since she'd worked with Tony Goldwyn on "Dirty Sexy Money," Young says, "I kept trying to think who would be a good partner to Tony and I just had a really specific idea of it and did my best to realize it in the room." She didn't have much time to prepare for the audition, and she did something new to prepare for the audition. "I went and bought an outfit and I'd rather go to the dentist than shop," she says.
She chatted with us about how she took the role from recurring guest star to series regular.
Be brave.
Actors have to be brave to face the auditioning process. "Ninety percent of the time, [we] get slapped back down and we get up and we show up again, but that's the gig. And when you persevere you get to play and enjoy it and do your craft and just wallow around in acting," says Young. Despite the trend toward casting off tape, she says, "to be in a room with someone is really different - to feel someone's energy. I think that can't be underestimated in terms of importance in this town of getting your reputation out there." Creating a strong methodology to approach auditions is important "so you keep yourself safe and insulated in your work instead of getting out of your heart and off your center by thinking about someone else's audition," she says.
Embrace the moment.
"Every day you get handed something different to do, a different puzzle to unlock," says Young. "It's like life. You never know what's around the bend and you just meet it with your best self and whatever resources you have at the moment." The production schedule moves fast, "but you just meet it with your whole heart and you leap and our writing is so great that the net is already there." The fast pace also always keeps the action in the moment. "If you don't know what's coming, you can't comment on what you're doing as you're doing it so it allows you the freedom to be really present and really guileless in what they're giving you this week even though what you get next week might contradict it."
Be open to direction.
One trick Young uses for keeping herself open to direction is to learn her lines by recording them using the voice memo on her iPhone. "I do them once flat-line, like a computer saying both people's lines as fast as I can, just spitting it out…to get it in my ear, get it in my head, and then I do a whole other pass where I'm acting like I'm Jeff Perry or [whoever] and then I leave silence so I can interact with the space. I find having to get it that fast and learn it that cold in my mind without emotions makes me able to take direction in any direction. Sometimes you also learn a performance without realizing it when you're learning your lines and then someone gives you a note which you're fully capable of taking - you're a good actor - but you just learned it one way. You learned a rhythm, you learned a performance, you learned your impression of the scene, and if you can't pull the muscle off the bone and put it in a different direction then you're lost. So learning it cold and completely emotionless allows me a center to move easily in any direction from."
Have fun.
The cast of "Scandal" has a lot of theater-trained actors. "It's like theater camp all the time at work," says Young. "Every day [we] run lines together [and] do takes like they're little one-acts." Young says her theater training still informs the way she takes direction. "It informs the way I live in my whole body instead of just from my neck up. Because it's so easy when you really only see your face on the TV to just think 'Oh, I only have to act with my face.' But there's a whole world that informs a more full truth that being present in the room and in your body sort of elevates to the next level."
Welcome challenges.
"When you already do something you love for a living and then when it's also this challenging it's just an absolute dream." Young has tackled some challenging scenes this year, but has a coach to turn to if she needs help. "Even if the stuff we come up with doesn't end up being the way the shoot goes, it still opens my mind." The collaborative process of the table read is also helpful. "A lot of times, actors are given, myself included, to reading a script in sort of a 'bullshit, bullshit, my line' kind of way." At the table read, the actors are all seeing the script for the first time. "You're really just listening to the whole story so it really comes alive in a very vibrant way to begin with. You don't narrow your options there."
Be yourself.
"I wish I'd known [starting out] that they're only just looking for you," says Young. "My dad used to say, 'Just be yourself and you'll be fine' but it's really, really true. It's the joy and the freedom of just showing your life...Just get your voice, get quiet, hear your voice, and then let other people hear what's you, because there's no else in the world like you and it's special."
Keep growing.
Besides her acting talents, Young also stretches her creative muscles producing. "I think it's so much fun to be a part of really bringing something to life, and as an actor it's nice to be involved in more than my little bit of it, my tiny little slice of the pie," she says. She's also hoping to focus on another creative outlet while she's on hiatus: singing. She recently performed the National Anthem at Dodger Stadium and hopes to get an album started over the break. "I have not gotten to sing for a long time and this is beginning to give me opportunities in that direction again," she says.