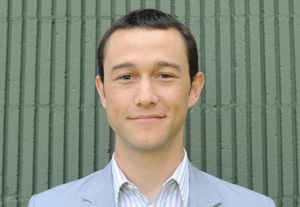 Because
Joseph Gordon-Levitt
was only 14 when he first sprang to prominence as the alien trapped in a teenager's body on the NBC comedy "3rd Rock From the Sun," it's easy for audiences to feel familiar with him. Still, few could have predicted that the engaging young actor would soon be turning in complex, nuanced performances like the violent mental patient in the 2001 indie "Manic" or the homosexual prostitute in 2004's "Mysterious Skin." And certainly no one expected it to happen so fast; by his mid-20s, Gordon-Levitt had become the go-to actor of his generation for demanding portrayals of troubled young men. He slipped right into the heightened style of Rian Johnson's modern-day film noir "Brick," as a high school student investigating the death of a girlfriend, and won raves for his portrait of a brain-damaged would-be bank robber in "The Lookout." He lightened up considerably in last year's action hit "G.I. Joe" and as a love-struck greeting-card writer in "(500) Days of Summer"—which is not to say the role was any less demanding; his
morning-after dance
to Hall and Oates' "You Make My Dreams Come True" works largely because of his commitment and charisma.
Perhaps his "3rd Rock" father, John Lithgow, put it best when he told Back Stage, "As a child, he had the gravity of an adult, and as an adult, he has the spirit of a child. It's a wonderful thing that he's been able to preserve that youthfulness and playfulness." It's not hyperbole to call Gordon-Levitt one of the best actors working today. What's strange is to consider that he is only 29—and could get even better.
This week, Gordon-Levitt will appear in what may be his most pivotal film to date: "Inception," Christopher Nolan's super-secretive follow-up to "The Dark Knight." Little is known about the film other than that it stars Leonardo DiCaprio as the head of a team of dream thieves—people who can enter anyone's dream and extract information that can help them in the real world. Next to DiCaprio, no one has more screen time in the film than Gordon-Levitt, who plays his right-hand man, Arthur. It's a different kind of movie and a new type of role for the actor: a mature, decisive man of action who sports tailored suits and, in one gravity-defying sequence,
walks on walls
.
Much has been made of the visual style of "Inception," which the director achieved through such unusual methods as building an enormous rotating set to achieve the aforementioned wall-walking. But there are two other signatures of a Nolan film that appealed to Gordon-Levitt from the start: the intelligent, challenging story and the top-notch cast. "Everybody in the movie, starting with Leo but all the way down to Michael Caine and Cillian Murphy and Ken Watanabe, is someone at the top of their game," Gordon-Levitt notes. "And that's Chris Nolan for you; even in the midst of this enormous action blockbuster, he runs a set that prioritizes the actors."
Gordon-Levitt cites Nolan as one of his favorite directors and says he knew nothing about the film when they met. "It was so bizarre because I had no idea what to prepare for," the actor recalls. "So I just dressed up in a suit. Turned out it was appropriate for the part." At the meeting, Nolan mentioned how much he had enjoyed "Brick" and "The Lookout," but there was no formal audition. Gordon-Levitt read the script after the meeting; he describes his reaction with one word: "floored."
The shoot ended up being fairly grueling. "It was the most physically challenging thing I'd ever done," he says of the wire work and spinning sets. "I fell down a lot; I was exhausted. I had to get into really good shape. Oftentimes, you get in shape for a movie because of a cosmetic reason—they want to you to look bigger. In this case, I needed to be in the best shape of my life just to actually get through the scenes." But the end result was worth it. "I couldn't be more thrilled with how it all turned out," Gordon-Levitt says. "I think people are concerned it will be too heady, but once they see it, they'll realize how clear it is to follow. Chris is able to communicate with audiences in a very clear and special way."
School of 'Rock'
Gordon-Levitt cites two factors in his path to becoming an actor: his family and location. "As a kid, I was lucky enough to have parents that supported my acting, and I was lucky enough to be born in Sherman Oaks, [Calif.,] near where most auditions were," he admits. "If I'd been raised anywhere else, it wouldn't have happened." He adds that he was having fun with acting, but nobody in his family thought of it as a career choice at the time. He was 5 years old when he started going on his first auditions, and at age 6 he booked a commercial for a Seattle-based peanut butter called Sunny Jim. From there, Gordon-Levitt says, it was "very small parts and gradual steps."
Rejection is hard at any age, but even as a child Gordon-Levitt says he knew to take it in stride. "I remember it sort of hurting at first when I didn't get a job, but then it just became a part of my life," he says. "I decided to go on auditions with the idea that I would not get the part. If I did, it was great news and exciting." Today, Gordon-Levitt compares the mental preparation with the physical. As he's currently training to play a bike messenger in the film "Premium Rush," the actor has been riding everywhere. "When you train, it hurts. If you're going to do it well, it comes along with pain," he points out. "But as you do it more and more, it hurts less. Then you can push yourself even harder—so it keeps hurting."
After logging several commercials and television roles, Gordon-Levitt made appearances on "Roseanne" as George, a friend of D.J.'s who never stopped talking. That show was produced by Marcy Carsey and Tom Werner, who went on to create "3rd Rock From the Sun" and brought in Gordon-Levitt to audition for the role of Tommy.
Gordon-Levitt calls his six seasons on the show the best training ground for any actor. "I learned so much working on that," he enthuses. "It was a great platform to just do some crazy shit." According to Lithgow, Gordon-Levitt more than held his own with the older cast members. "There was a tremendous kind of egalitarian spirit to that show," Lithgow recalls. "People were simply expected to pull up their socks and do it—including Joey. Even when he was 14 years old, he was expected to roar into it." Lithgow says Gordon-Levitt's training is visible in his work today. "If you see some of his wilder performances—take that marvelous dance sequence in '(500) Days of Summer'—that's '3rd Rock' chops. That's where he learned that audacity." Gordon-Levitt completely agrees. "Absolutely," he nods. "There are things you don't learn doing a broad, farcical sitcom, but I completely learned everything I know about timing and taking risks." He cites his work in the drama "Brick" as having been influenced by the show. " 'Brick' is heightened language; it's faster and snappier than real life," he says. "Our motto at '3rd Rock' was bigger, faster, funnier."
During his time on the show, Gordon-Levitt also managed to squeeze in films such as "10 Things I Hate About You" and "Halloween: H20." He had a hit show and was getting pretty much every film offer available for a teenager. Which is when he did the unthinkable: He quit.
Breaking In Again
The actor enrolled in Columbia University and looked forward to the unknown. "I wanted to have a wide-open future like all of my friends did," he reveals. "I wanted to not know what I was going to do—I wanted to have a choice in the matter." Because "3rd Rock" was in its final season, he made several guest appearances, and the show was kind enough to work around his school schedule. But aside from that, he stopped. "I didn't go on auditions, I didn't read scripts, I stopped talking to my agents," he says.
But after a couple of years at school, Gordon-Levitt realized how much he missed acting and how he now saw it as a career choice. The only problem was, he was anxious to do heavier, dramatic roles, and his former representation didn't see him in that light. "Everyone wanted me to do another TV pilot or a horror movie or a romantic teen comedy," he admits. "They didn't really believe I should do anything else." The exception was a new agent, Warren Zavala at CAA, who had been an assistant to Gordon-Levitt's original agent. "He had seen 'Manic,' which I did right before I stopped acting," Gordon-Levitt says. "No one took the initiative like Warren did to think of me for more-dramatic scripts and send me those scripts and really stick with it. And he's still my agent today."
Gordon-Levitt also had difficulty convincing filmmakers who still saw him as the kid from "3rd Rock." He says, "It's not like I made the decision to come back and started getting parts—not at all. I went on tons of auditions for dramatic roles and could not get a job for a very long time." He credits "Mysterious Skin" writer-director Gregg Araki for taking a big chance on casting him as a teenage hustler. The performance earned Gordon-Levitt a nomination at the 2005 Gotham Awards for the Breakthrough Award—more than 15 years after he became an actor.
Coming Attractions
In addition to "Inception," Gordon-Levitt has four films in the works. Due to be released this year is "Rebel," formerly titled "Hesher," which premiered at the Sundance Film Festival and features the actor as a long-haired, tattooed outsider who develops a unique friendship with a boy coping with the loss of his mother. Gordon-Levitt has also filmed a role in an untitled Seth Rogen comedy. And when "Premium Rush" wraps, Gordon-Levitt will go to work on "Looper" with "Brick" writer-director Johnson.
But Gordon-Levitt isn't content to merely stay in front of the camera; he's extremely active with his production company,
HitRECord
, which has also emerged as an online community for artists. Started five years ago as "just a little website where I put up some videos I made," the site offers the opportunity to upload material for other artists to contribute to or offer feedback on. "You can upload anything from a finished film to an idea—a script, storyboards, even just a character sketch," Gordon-Levitt elaborates. "There are plenty of sites for exhibiting your finished stuff; this is more if you want help collaborating with a community." As such, contributors have to be willing to let go of their creations to some degree. "You have to let the collaboration happen," he advises. "So if you have something that's your masterpiece that you don't want anyone to touch, it's probably not the best place for it."
Gordon-Levitt is a frequent contributor and commenter on the site, which he runs with two partners, and his father serves as "the CFO figure." The actor also hosts live events, such as recent screenings at the Sundance and South by Southwest film festivals. Eventually, he wants HitRECord to become a sustainable company; to that end, it was able to pay artists who contributed to the works shown at the festivals. But most of all, he says, he wants the site to serve as "the cure for blank-page syndrome. You don't have to have it done; you can just throw something out there."
Gordon-Levitt says he often points to the site as a good example for actors to take a more active role in their careers. "Every time someone asks me for advice about getting into acting, I say, 'I'm not discouraging you from going the traditional route. But honestly, I think the likelihood of getting to do what you want to do is just as strong if you make things yourself and put it out there on the Internet. You're just as likely to be "discovered" that way as you are doing bit parts like I did.' "
Lithgow is not surprised to hear Gordon-Levitt is working on the other side of the lens. "I knew he was interested in other things, even at a young age," he says. "He was fascinated by camerawork and directing, and I still think he will make a great filmmaker." Lithgow is equally confident about Gordon-Levitt's acting career. "I knew he was something special, and actors that are that one-of-a-kind either have things go wonderfully or dreadfully for them. God flips a coin about every single actor in the business, and nothing could make me happier than the success of that young man. He deserves everything he gets."   

OUT TAKES
-Other film rules include "Miracle at St. Anna" for director Spike Lee, "Killshot," and "Stop-Loss"
-Studied with acting teacher Kevin McDermott from age 7 to 11: "He taught me a great deal—not only about acting but how to be a person."
-Wrote and directed the short film "Sparks," based on a short story by Elmore Leonard;
it premiered at the 2009 Sundance Film Festival and is now available on the DVD "Wholphin Vol. 9"