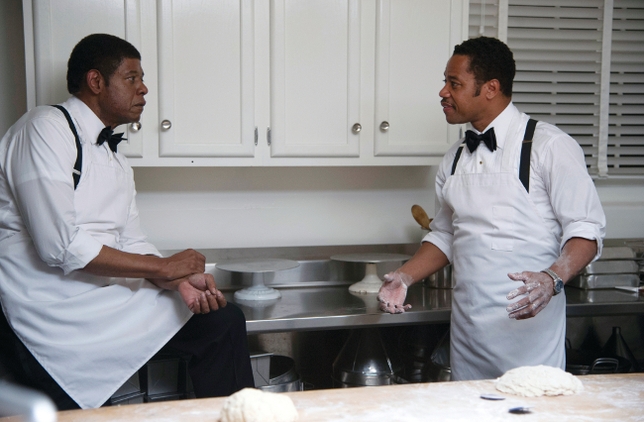 Attention, actors who are biding their time until they no longer have to audition: There are no guarantees in this business. If there were, then Academy Award winner Forest Whitaker would certainly be beyond auditioning—and yet even he had to read for the role of Cecil Gaines in "Lee Daniels' The Butler," a decades-spanning overview of the Civil Rights movement told from the point of view of a White House butler and his family.
Most of the all-star cast—which includes fellow Oscar winners Jane Fonda, Robin Williams, and Vanessa Redgrave—came to the film based on an offer. The star power was necessary to get the film financed by overseas companies, says Daniels. But auditions were held for Cecil's two sons and for Cecil himself.
"I said, 'Listen, I have to mix and match with Oprah, and I have to make sure this feels right,' " Daniels says. "[Whitaker] auditioned with two other actors and he got the job right at the Chateau Marmont. I knew already we were doing something special when you have an Oscar winner coming in to audition! And that set the tone for the film, from beginning to end."
That sacrifice of ego and actorly vanity was across the board, which is what keeps the film from becoming a celebrity cameo version of whack-a-mole and may have helped earn it a SAG Award nomination for outstanding performance by a cast in a motion picture. Many of the actors actually lost money by participating—Daniels laughingly points to Oprah—but when so many of the cast are social and political activists, it was a sacrifice made willingly.
"These people stand for something," Daniels says. "Everybody in my film came to it not because of the money, but because of the cause. I can honestly say it was the most passionate shoot that I've ever had. When you have that type of blind faith from your actors, I think magic happens because they know that it's all for a greater cause."
That cause has resonated with audiences, and may account for the film's continued momentum since its August release. Daniels says that he frequently has emails from and conversations with people thanking him for showing the story behind the Civil Rights movement in a way it hadn't been seen before. That fresh take on still fairly recent history kept the set feeling like a community comprised of men and women (famous or not) willing to roll up their sleeves and get to work.
Daniels is quick to point out that, even with the star wattage assembled, all egos were left at the door. While Fonda confessed that she was terrified of Daniels—"I said, 'Jane, there's no reason! Why are you fucking terrified of me?' And she said, 'This is why!' "—Daniels himself was most nervous about directing Winfrey, with whom he has a friendship. "She was very, very afraid," he says. "And I was afraid. And I think we connected and bonded [over that], and she surrendered herself and was smart enough to throw herself into it with an intensity that Forest and all of them gave."
With those two heavyweights putting their trust in Daniels, the rest of the cast followed suit—and the result is a beautiful, moving examination of an ugly chapter of American history, one not marred by celebrity faces but enhanced by both their well-known activist pasts and their undeniable talents.