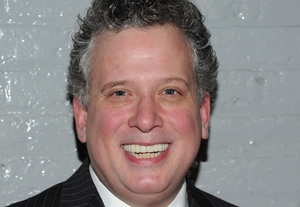 Grammy-winner Billy Stritch has had the great fortune of not only having a solo career in music, but also receiving the chance to perform on Broadway as Oscar in the revival of "42nd Street."
Stritch discussed his transition from music to theater at the Actor's Fund Benefit on Thursday.
In 2001 you made your Broadway debut in "42nd Street" after having such success in the music industry? Why did you decide to go onstage? Billy Stritch:
My friend, Mark Bramble wrote the book for "42nd Street" and was planning this big revival and asked me if I wanted to play a small part of Oscar the rehearsal pianist. It came along at a point in which I was a little tired of traveling all the time, so the timing was just really good. The job allowed me to do something totally different, be at home in New York all the time for a year and a half, and it was thrilling to be in a big show like that every night.

Did working in theater provide you with any future musical contacts? Stritch:
I met Christine Ebersole through "42nd Street," and we started doing our act together because we met there. There were a lot of good things that came out of it.
What were the challenges in making the transition from the music industry to the theater world? Stritch:
The music that was in "42nd Street" was music I'm certainly familiar with. It's very similar to what I do in my own shows. It's what I do with other singers, too. My Grammy that I won was for songwriting, so that was like a totally different thing anyway. But it wasn't a big jump or a hard transition for me.
What's the best piece of advice you can give to someone who wants to create a dual career in both of these industries?
Stritch:
The best thing you could do if you're starting out is just studying with as many different coaches and teachers as you can. As they always say, if you're going to do theater take dance, take acting and you know I think that it's true especially if you're going to try to cross over into doing cabaret or pop music. Just keep your ears open and listen to as many different things and kinds of music as possible.