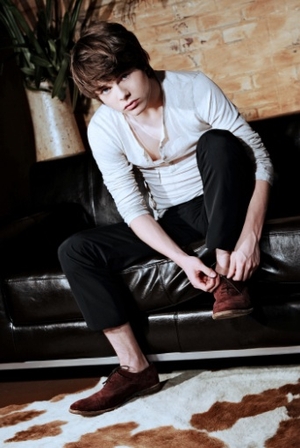 On "Mr. Young", the hit TV show on Canada's YTV and Disney XD, Brendan Meyer plays a teenage genius who completed college at fourteen and has returned to high school as a science teacher. The real life actor is just as impressive, having founded his own theater company, tackled the works of Shakespeare, and proved to be a rising star on TV and film.
The brainy actor chatted with us about his new Halloween movie, "Girl vs. Monster," which premiered on Friday on the Disney Channel, his third season of "Mr. Young," and the reasons why live performance is unparalleled.
At the age of seventeen, you already have years of acting training under your belt that have prepared you for both stage and screen roles. Why is formal training in voice and movement so fundamental for an actor?
Brendan Meyer: It's important to do those formal classes so you get used to the environment of performing in front of people. There's also the fundamentals of being able to speak loudly and project. I've read about everything from "The Method" to David Mamet's "True or False." I think acting is very personal, so it's all about what helps you get to that emotional place.
The largest role in your life right now is playing Adam Young on the show "Mr. Young." In what ways have you found a personal connection to the character?
Meyer: The biggest thing about Adam is that he's a kid doing an adult job, and I myself am a kid doing an adult job. I have to deal with the same teenage problems as Adam. So being a teenager while working five days a week has really been how I've connected to him personally.
On "Mr. Young" you play a teenager with exceptional skills in science. Does genius as a scientist differ from genius as an artist?
Meyer: I don't necessarily think so. I think genius is having a wide breadth of knowledge and ability. It's about having a special talent.
You were homeschooled. Did you enjoy it? Did you have equal exposure to art and science?
Meyer: I learned science and math, but what really hooked me were plays and theater. I was able to figure out what I want to do in life. I don't think I missed out on anything by being homeschooled. I was able to stay well-rounded while keying in on what I wanted to do. I think homeschooling is great. I have no regrets about it.
Your fans know how much you love Shakespeare. Does having an understanding of Shakespearean language and storytelling help you with more contemporary roles?
Meyer: The act of doing a Shakespeare play is very different from doing a contemporary play. When you do Shakespeare, you have to learn the text and language. Doing that in-depth work and text analysis can really help you when you're transitioning to modern pieces.
You have previously said that filming "Mr. Young" strikes a balance between theater and TV because there is a live audience. Are there things you can achieve on stage that you can't ever achieve on screen?
Meyer: Yeah, the live atmosphere and the pure art form of performing start to finish is something that you can't achieve on screen. On screen, you can always do another take. But the thing that's so amazing about a play is you have to go out there and deliver. I think that's exciting. When you act on TV, it's an experience between you and the other actors, but when you do theater, you're not only feeding off the other actors, you're feeding off the crowd.
How did you get cast in "Girl vs. Monster"?
Meyer: I sent in a tape [to Disney] and they brought me in for a live audition. Normally, they don't know who you are and you have to hope you catch their eye, but here I knew they were going to see my tape and luckily they thought I was right for it.
The movie is set around Halloween. What was Halloween like for you growing up?
Meyer: I was never a huge trick-or-treater. It's strange because I'm an actor, but I was never that into dressing up. Some years I'd go out with friends and others I'd just stay home and scare people who came to my door.