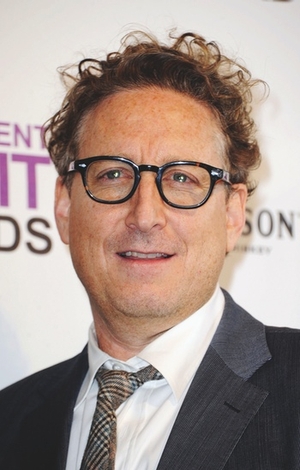 Prolific casting director Bernard Telsey donned his other hat—co-artistic director of MCC Theatre—at the company's annual benefit MISCAST Gala at the Hammerstein Ballroom on Monday night.
The event, which gives performers the opportunity to perform songs they're not right for, boasted performances from Jeremy Jordan, Jonathan Groff, Jane Krakowski, and Cheyenne Jackson. Krakowski took on the opening number from "In the Heights," while Groff and Jordan sported blonde wigs as Ivy and Karen, respectively, for "Let Me Be Your Star" from "Smash."
In honor of the evening's theme, we asked Telsey about how he casts actors and picking the right song for your audition.
As a casting director, how do you make sure an actor is not miscast?
Bernard Telsey: You try to cast toward the actor's strength. I always believe that actors can do anything and should stretch and should be able to be seen for projects that don't normally feel spot-on. But at the end of the day, when you're supporting the director and the producer in their vision and for what they ultimately want, you're trying to provide them people that will match what their vision is. You're ultimately casting for that team and hopefully you're bringing in the right people so they don't feel miscast.
And the actors tonight are singing songs that they're totally wrong for.
Telsey: The myth for actors is they don't get parts or they get rejected. I think what actors love most about this benefit is here they get their moment of, "It doesn't matter if I'm right." They have to spend their life auditioning and performing in things that are within their "box" that all of us put them in supposedly. And here's a chance where they get to be irreverent, wild, courageous, and they love it.
What about choosing songs for the audition room? Does an actor need to be right for those choices?
Telsey: I do think in an audition room they should be, unless you're coming in for a crazy "Hairspray" comedy where it doesn't matter. I feel like people should choose material that shows who they are best within what that role is and that usually is not what we're seeing tonight.