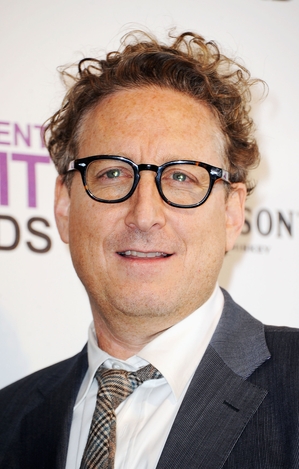 One of the most distinguished and respected casting directors of film and stage, Bernard Telsey, recently added television casting to his repertoire. The result was three heralded shows in one season—"Smash," "A Gifted Man," and "The Big C"—and his first Emmy nomination, for the latter.
The man who turned a bunch of unknowns into Broadway stars with "Rent" and cast such ensemble films as "Margin Call" and "Rachel Getting Married" had dabbled in TV before, but it was when star Laura Linney and showrunner Jenny Bicks asked if he would be interested in casting the second season of Showtime's "The Big C" that started the ball rolling. "I'd definitely wanted to do television," Telsey says. "I'm a big fan of watching television and I loved the idea of a New York series because I know this community of actors and loved the idea of getting them more television work. I loved the material of 'The Big C' and it opened a new window for us. Because we started doing television, we became available for more television. I don't know if that was coincidence, or if it was that people saw we were open to the medium. Either way, I'm thrilled."

What does an actor auditioning for television need to know?
Bernard Telsey: For television auditions, you really need to know the material so that you can act with the reader and interact with the camera. So much of television work is listening. It's different from a theater audition, where you can look down at your sides. On camera, if you look down, you've dropped out of the scene. The camera captures everything and people watching want to see you reacting and listening, and you can only do that if you know the lines so you're not having to look at your sides. You really want to have it memorized and have it in your body so you can really be free to act to the camera. Also, you should make colorful choices, so that people watching the tape really get to see the ups and downs and colors. So make a lot of choices, even if it's a short scene.

With TV, actors should have an advantage because they can familiarize themselves with the show thanks to Hulu and YouTube.
Telsey: Exactly. And you really need to because some of these small scenes are misleading; they look easy and they're not. They really do refer to things that have to do with the main series regulars. And the more you can know about the show, the more informed you are to make a choice about a reaction or a line.

What was the most difficult role to cast last season?
Telsey: The part that Hugh Dancy played was, I think, really tricky and complicated. It was probably the biggest recurring arc on that season and it was all with Laura. When the character was first described it was so many things: "sexy, best friend, maybe sexual chemistry, gay but straight, is going to go through a death." So there was a big bio. Basically, it was a leading man with star presence who would be available for five episodes. It was a big challenge, and Hugh was someone I know really well. He had just done a play, "The Pride," that I'd produced at my theater company, MCC. I had a feeling and instinct he'd be great, but there are a lot of things you have to do after that instinct. He ended up coming in and meeting with Jenny and getting cast, and was utterly brilliant.

Was there anyone who was new to you that ended up being cast?
Telsey: Boyd Holbrook, who played the young Russian lover to Gabourey Sidibe's character. I didn't know Boyd. He was submitted, and like any young kid we didn't know in L.A., we asked him to self-tape. My associate, Abbie Brady-Dalton, saw it and said, "You have to see this guy." This is another thing I say to an actor: If you're given the opportunity to make a tape, make it. The actor often thinks no one sees it, but it's not true.

Is there a particular actor you like to bring in a lot that might not be a household name?
Telsey: Annaleigh Ashford is a young actress who's like my favorite actress of all time. We've cast her in lead roles in New York in "Rent" and "Kinky Boots," which is rehearsing now. She was in "Wicked" and "Legally Blonde" as well. I'm crazy about her. The minute we started doing all this television I was like, "We have to bring Annaleigh in." And we've booked her in all four of our TV shows and all seven of our movies. She played a dominatrix in "The Big C," then went on play the bad actress in the pilot of "Smash." And she'll be coming back for another episode. We just did a Showtime pilot, "Masters of Sex," and she has a real part opposite Michael Sheen. We've watched her grow from bigger part to bigger part. She's someone we can't wait to bring in.