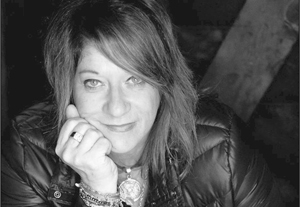 Danielle Eskinazi, who was born in Egypt and lived in Paris and New York before her family settled in Los Angeles, knew she wanted to work in the entertainment industry but wasn't sure in what capacity. In the 1980s, an agent acquaintance asked if she had ever thought about casting. The agent introduced Eskinazi to her CD friends Risa Bramon and Billy Hopkins, who were looking for a West Coast assistant on their film "At Close Range," starring Christopher Walken, Sean Penn, Mary Stuart Masterson, and Kiefer Sutherland. "I went every day and had no idea what I was doing, but they would give me instructions every morning," Eskinazi says. "We would have these amazing actors come in, and I would read with them, which I loved. I loved the joy of calling up an agent and telling them an actor got the job. I loved watching actors take a character and bring it to life. I just loved the whole process. I realized that this was it for me."
She continued as a casting assistant, working for Amanda Mackey and Vicki Thomas. After two years, she got her first casting director credit on the film "The Night Train to Kathmandu," in which she cast then-unknown 13-year-old Milla Jovovich in the lead role. Although Eskinazi enjoyed film casting, the long process didn't appeal to her. HKM Productions was looking for a theatrical CD to work on some of its commercials, and Eskinazi jumped at the chance. She stayed with HKM for 14 years before venturing out as an independent casting director, which she still is today. "I've been casting for 20 years, and I think I've been home sick four days," she says. "I love my job. It's a perfect fit. I'm so lucky."
Following @DanielleCasting
Eskinazi is a huge fan of social media as a means to connect with actors. "Years ago we didn't have social media, so people would drop off pictures and drop by my studio to say hello," she says. "But now social media is such a great way to connect with producers, directors, and casting directors by just engaging them."
She warns against using the technology to ask for jobs. "It's very much a faux pas to ask, 'What are you working on now?' and 'Can I get a job from you?' " she advises. "What you should do is basically engage. Have your IMDb or your reel or your pictures on your Twitter profile, and keep it there. When I engage with you, I'll click onto your IMDb and see what you're up to. If you're right for something, I will definitely call you in."
She also warns against trying to connect with anyone via Twitter or other social media until you have professional experience. "Remember, it's a forum to sell yourself," she says. "Don't go on there and tweet, 'I've never acted before. What do I do?' Now I'm not going to call you in. Be as knowledgeable as possible before you put yourself out there."
Eskinazi also believes workshops are important and helpful. "Attend casting directors' workshops, agent workshops, producers' workshops, all kinds of workshops," she says. "I just booked a girl who didn't have an agent who did one of my workshops. I was looking for all types of people, and I remembered her, called her in, and she just booked a national network Dairy Queen commercial. She got an agent out of that, too."
Eskinazi says the most important thing is to be proactive about your career. "Keep motivated even if it's slow out there," she says. "There's always a million things that you could do for your career. You can't sit by the phone."
For more advice from Danielle Eskinazi, check out her website, Actvice (www.actvice.com), or her casting site, Danielle Eskinazi Casting (www.daniellecasting.com).