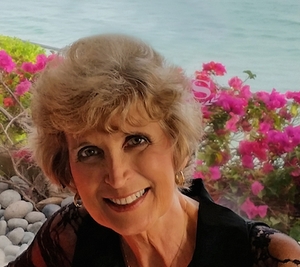 Two-time Artios Winner, CSA member Patti Kalles has been casting in Seattle since 1983. Projects such as "Northern Exposure," "Mr Holland's Opus," "True Grit," and "Super 8" have kept her busy enough to never want to leave the pacific northwest.
"I stay in the northwest because I love it. I could have gone elsewhere, but why? I could be making a lot more like a lot of the L.A. casting directors but I like it here and I like helping the actors along," she says. "I guess I'm a real helper."
Along with helping actors and casting, Kalles' second passion is teaching, having taught drama in public schools for 11 years. "I feel very lucky that all my life I've been able to do my two passions," she says. "I like the teaching end of it. I like ending up helping people get better."
We chat with Kalles about the practices that have kept her successful, living and flourishing in Seattle, and her advice for actors.
On what she loves about casting.
Everything Kalles loves about casting revolves around communication and in-person contact. Though technology has made it easier to see demo reels, headshots, and résumés, it's also made the process far less personal. "I still am old school enough that I really like the person-to-person contact," she says. "Even though we may use these tools to help us get our breakdown out, I still like talking to the agents and I still like knowing…the ones that I don't know; I always like seeing faces for the people I don't know—for the agents to talk me into them and say how wonderful their new person is."
Additionally, auditioning for Kalles is an interactive and learning experience. "The actual casting of it…and directing actors when they come in is, to me, probably 65 percent of my whole casting. I like directing them and making them look right, but I also wanna make them look good because the better they look the better I look," she says.
On the talent in Seattle.
Kalles says that people often come to cast in Seattle and undervalue the incredible talent there. "I think that sometimes just because they aren't as experienced in knowing how to do an audition, [because actors in L.A. are auditioning more often], that directors that come in from out of town don't always see through it," she says. "And they [come in with the] 'Oh, but this is only Seattle' attitude and they don't try to see how wonderful they are."
On actors being professional.
"I think they need to act professional when they come in—even if it's their first audition or their 200th audition—be professional when you come in," she says.
"Being professional all the way, making choices before they come in, and being willing to change it because sometimes with their interpretation, they've gotta listen to the directions. If they come in and I give them something that's entirely different than what they thought…don't tell me anything else, just listen and take the direction and do it
"I'm really thrilled with the actor that can just go, 'Oh, OK great,' and just do it a different way. Because not everybody knows the information I know, so when the actor comes in and makes excuses like, 'Oh yeah, well, I wasn't told that,' or 'I didn't know this,' I don't care—not while I'm doing the audition."
On the importance of training.
Kalles says specifically because Seattle actors don't have as many opportunities to audition as actors in L.A. or New York do, training is key. "I think everybody needs to constantly take classes and never feel like they've ever gotten to the top level that they don't need 'em," she explains.
"I think they have to keep up on classes. Classes to me are extremely important and they should take from a variety of teachers. Training is something they have to do, and I think they need to stay on top of it. Actors don't always stay on top of it. If we compare our actors here in Seattle to L.A., I know there's actors there on shows down there that are constantly training, because there's always somebody that's gonna come along thats better if you don't practice."
On two things actors should never do.
The first thing that actors should never do in an audition? "Apologize," Kalles says with no hesitation, "for either not getting the script in time or saying they've only had it for a certain amount of time. Or once I get going with the audition and they make a mistake, they pause and apologize profusely and I have to stop and cut it and re-do it."
Kalles highlights another extremely important note for performers: reading the directions. "I want them to read everything that is give there, [specifically if] they don't have an agent, you know, pounding it in to them like the old days.
"They don't seem to read all of the details such as what is appropriate attire to wear to the audition, or the note that says, No, you're not reading this part."
On her biggest casting pet peeve.
"I do want their picture to look like them. When I look at the picture it would be nice if it pops, you know, but if it doesn't, it needs to look like them. If it's a brunette and they come in blonde," it's a misrepresentation she feels.
"They make kids look older [in headshots] and that's just one of my pet peeves. I want the teenager to look like their age, 'cause I don't wanna call in a teenager that I think is 18 or 19, and then they turn to be this tiny, little 12-year-old just because this picture made them look like that."
Want to start a career in Seattle? Read up on "SAG-AFTRA in the Pacific Northwest!"