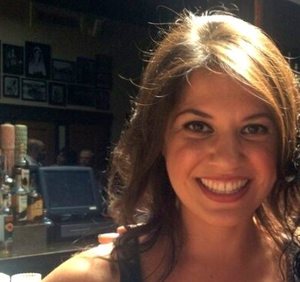 Sara Isaacson's casting résumé is impressive. In the 15 years she's been in the business, Isaacson has cast TV shows such as "In Gayle We Trust," "Alcatraz," "Fringe," "Bates Motel," "Almost Human," and "Motive," as well as worked on "Gilmore Girls" and "E.R." So needless to say she's been through a ton of pilot seasons, and has seen countless—literally countless—auditions.
While working at the box office of the Steppenwolf Theatre Company in Chicago a decade-and-a-half ago, Isaacson, along with her actor friend, decided she would go out to Los Angeles and try to get an internship for that pilot season. Years and several casting credits later, Isaacson is still at it, working on the pilot for MTV's "Scream," and says she'll be casting for the Katherine Heigl-starring "State of Affairs," as well as the last season of "The Mentalist" in the fall.
And with all of that experience behind her, and more to come, Isaacson chats about the most rewarding parts of her career, as well as advice she has for actors.
On casting "Bates Motel."
Two seasons gone, "Bates Motel" has solidified its place as one of cable TV's biggest hits. Adapted from the classic Alfred Hitchcock film "Psycho," the show's casting needed to be spot on if it was going to work. Isaacson and April Webster knew they needed to find just the right actors.
Isaacson says Norman Bates was the most difficult character to cast. "I'd be so curious how many guys we read in person, who self-taped across the world; I mean literally across the world," she says. "But we did not want Anthony Perkins [the original Norman], we did not want somebody putting on Anthony Perkins at 16. And to find a kid that looked young enough, was smart enough, that was talented enough that could carry the show with Vera [Farmiga], 'cause we knew we had Vera early on…that was really difficult. There were a handful of guys in the mix, but Freddie always stood out."
Isaacson also recalls the audition that Olivia Cooke, who plays Emma Decody, gave. "We all watched self tapes at home at night on weekends, and that [Cooke] was someone I watched at probably somewhere around 2 a.m. on my couch," she says. "And you send it to the group and you're like, 'Is she amazing or is it 2 o'clock in the morning? I don't know anymore.' And of course, everybody was like, 'No, she's our Emma.' "
On the most rewarding experience of her career.
With so many great credits, you think it'd be hard for Isaacson to pick her most rewarding experience, but without hesitation she says, "E.R.," for which she was a casting associate for nearly five seasons.
"That is a show that I would watch on Thursday nights in Chicago with my mom in the kitchen, eating dinner and loving the show so much; it was like the show that we would watch together," she says. "Then becoming a part of that show that I watched from a distance; it was so magical to be a part of a show that was so iconic already by the time I got there, and then continue to be a part of that for almost five seasons. Even though I wasn't ever a casting director on that show, to be a part of that history is still one of my greatest accomplishments."
On giving actors incredible opportunities.
When asked what she loves about her job, Isaacson answers right away. "Discovering actors or giving actors an opportunity that they wouldn't normally be given because they're seen in a certain kind of light," she says.
"Mostly for us, when we discover somebody that hasn't done anything or has done just a little bit, and we are giving them an opportunity that's going to be life-changing…that's very exciting to be a part of somebody's first gig."
On what actors need to stop doing in the audition room.
Though Isaacson loves what she does (a sentiment solidified when she tried being an agent for a year some time ago), there are still things actors do in her room that she wishes they wouldn't.
She says that because the industry's changed so much, CDs are often putting actors on tape to send the producers, rather than having the producers in the room with them. "Because of that, what we're discovering is that actors feel like they can take their time, that they can stop and start as many times as they want, that they can ask to do it as many times as they want, because there's no producers in the room.
"Well, that's a huge mistake. Because even though there are no producers in the room, you have to still impress us. We are the gatekeepers, so if you don't impress us, then we're not sending you forward to producers. And if you have to stop and start so many times, then my assumption is that that's going to be you on set," she explains.
"I don't mind if you need to take it a line or two back, or if you ask to start from the beginning if you're a few lines in, but if you are constantly stopping and starting or asking to go over and over again, I can't send you forward. You have to impress us.
"It's not your time to work out the scene. We're not your acting coaches. You have to show up to the audition 100 percent prepared."
Inspired by this post? Check out our television audition listings!