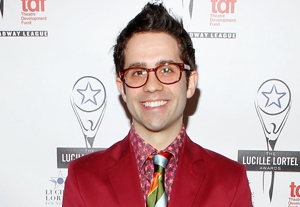 How do you get Spider-Man to fly? Ask choreographer Chase Brock. Back Stage spoke with Brock, nominated for a 2012 Lucille Lortel Award for Outstanding Choreographer for "The Blue Flower," about the impressive assignment to choreography "Spider-Man Turn Off the Dark."
Here's what Brock had to say:
"[It was] such an interesting challenge, obviously, given the time frame and the media scrutiny. And the escalating costs. It was a fascinating assignment because I was able to use my editing brain and then my creative brain as well. There was already a production in place and so we were able to pick and choose the best elements of that and to also try and set up those elements as best we could so you could really see what was there. Then augmenting that with new material, new numbers, new dances, new movement, new action.
"A year ago, it just felt like chaos and turmoil, and we were taking care of the company as much as we were putting a new version of the show together. And now it feels like the media has kind of died down, the show is doing tremendously well at the box office. Audiences are happy eight times a week. It's just in a really great place. What a difference a year makes."
Suzy Evans is the Senior Web Editor at Back Stage. Follow her on Twitter: @suzyeevans.