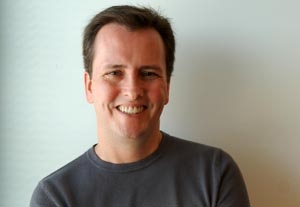 Playwright Brian Christopher Williams was terrified of Anita Bryant. Granted, a 69-year-old, twice-bankrupt former Miss America is the last person you'd expect would strike fear into anyone's heart, much less that of someone as poised and assured as Williams. But Williams couldn't help but feel that terror as a closeted gay teenager witnessing the anti-gay-rights crusader's 1977 Save Our Children campaign gain a foothold—first in Dade County, Fla., where Bryant helped repeal an ordinance that prevented discrimination against teachers based on sexual orientation, and then in other states.
"It's a frightening concept, really," he says of it now. "You can see an active campaign against you. My feeling is that your rights only extend as far as my nose, and this is a campaign that was actively waged to get beyond that boundary. I can tell you that her message got across to me. That was a grave concern for me when I began writing this play: What message is getting across to the 15-year-olds out there now?"
The play in question is "Anita Bryant Died for Your Sins," an intimate coming-of-age story that chronicles a working-class family in upstate New York, living in the shadow of the Vietnam War and the particular brand of gay panic and hysteria whipped up by Bryant and her allies. Williams' latest work plays out from the point of view of Horace, a teenage boy struggling to come to terms with his own sexuality even as his family tries to make it through the turmoil of the times.
Williams admits there is a lot of him in the play. "Emotionally, it's very autobiographical," he says. "I didn't do all of the things that my main character did or witness all of the things he did, but what he experiences is very similar to what I experienced: the emotional highs and lows, the confusion, the excitement, the insecurity, all those things that I would imagine lives in every 15-year-old."
The playwright has never shied away from using his past to delve into the thematically rich narratives and the densely constructed character work that has helped him make his mark as a playwright. A formally trained actor, Williams decided to take a crack at writing when he realized he found the results of his acting less-than-satisfying. "I had the opportunity to see myself on screen, and I didn't like what I saw," he says. "I didn't enjoy what I was capable of achieving as an actor."
Nonetheless, his time onstage has served him well. "Working with new plays as an actor was influential for me," he says. "I got to be around other playwrights who were working on their craft. I got to see how they worked. I can't help but think that I absorbed a great deal of what I was observing."
He also discovered that his thespian background gave him an edge other playwrights might be lacking. "Acting was my writing school," says Williams. "My training as an actor is of primary importance to my writing, because I really feel I write from an actor's viewpoint and from a character's viewpoint."
Baste Instincts
When he traded in his acting credentials for a word processor, what started as a one-act play evolved into a full-length work titled "In Stitches." Motivated to write it by the death of his grandmother, he centered "In Stitches" on a quilting bee for the AIDS quilt. Williams calls it "a story about survivors." Although the play was acclaimed by critics and audiences for its heady blend of warm humor and pathos, getting it on stage was no laughing matter. At one point, Williams was forced by circumstances to step into the lead role for the first two weeks of the show's original run. And before that, the play's producer inexplicably decided he no longer wanted to work with any of the original cast. "He wanted to fire them all and do it with a completely different set of actors," recalls the playwright. "I wouldn't go along with that, and I sided with the actors." This show of solidarity from the actor-turned-playwright cost "In Stitches" a producer and sent Williams scrambling to find another home for his debut play. Daniel Henning and the Blank Theatre Company in Los Angeles finally took it on.   
In the end, the fledgling playwright's resilience and tenacity paid off. "In Stitches" won a Back Stage West Garland Award, an accolade that Williams rather modestly calls "a nice turn of events" and the "cherry on top after a long struggle," but, he adds, "I think getting the play produced was the vindication. After all these struggles, there's a triumph in getting it done, in just the completion of the act."
Williams has triumphed a lot more since. His full-length play "Deception" was a finalist for the Julie Harris Playwriting Award, and his full-length and one-act plays have been staged in cities throughout the U.S., including at the Humana Festival of New American Plays.
Sunshine State?
As with "In Stitches," "Anita Bryant Died for Your Sins" straddles the line between the deeply personal and the universally resonant. Williams began writing it in earnest in early 2001. "The great debate in the country at that time wasn't the economy, it wasn't our foreign relations, it was morality," says Williams. "It pervaded all political conversation. There was a lot of ugly dialogue, and at the very focus of that, I felt, was the gay community. What I personally experienced from observing the debate was this feeling of disenfranchisement from the country. That because I'm gay, I'm not a citizen, I'm not a patriot, I'm not an American. It made me angry, but it also made me very sad and confused, because where did I get this crazy idea that I was an American, that I had rights, that I was welcome at the table? And this play was an exploration of that. What does it mean to be part of a family? What does it mean to be part of a community? What does it mean to be an American?"
Joining the playwright on his exploration of these themes is an ensemble cast of eight actors, and Williams feels it is important that they be included in the creative process. "Writing is a very solitary experience," he says. "That's why rehearsal is such a gift. It's a journey of discovery. I find out so much about my plays, and about what I'm thinking, by experiencing it with my collaborators. I try to make myself known and present during rehearsals, but I try to give the actors and the director some space to discover the play, to incorporate their own insights and instincts into the process, because what they have to contribute is as valuable. What they bring to the table is integral."
For all the organic evolution and collaboration that went into the play, however, "Anita Bryant Died for Your Sins" remains a deeply personal and heartfelt script. Seeing it on stage and sharing it with his audience is all he could ask for. "It's a joy, and it can be emotionally challenging," he says. "If there's a character's heart that's breaking on stage, I'm talking about my own heartbreak. I experience that to some level, which is what I hope the audience experiences, as well. I hope that the audience gets all the laughs and all the tears out of the play that I do."
"Anita Bryant Died for Your Sins," presented by West Coast Ensemble, runs Aug. 21-Oct. 4 at the El Centro Theatre, 800 N. El Centro Ave., Hollywood. Fri.-Sat., 8 p.m.; Sun. 3 p.m. (323) 460-4443. www.tix.com.