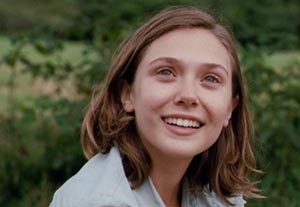 On Thursday, Oct. 13, actors Elizabeth Olsen and John Hawkes spoke to Back Stage readers following a screening of their new film "Martha Marcy May Marlene." It stars Olsen as Martha, a young woman who escapes from an abusive cult headed by Hawkes' charismatic leader. The movie marks the feature directorial debut of Sean Durkin, who was specifically seeking an unknown actor for the lead role.
Olsen noted that she was reading several screenplays when she came across "Martha," adding, "It was probably the first script that was exciting and great and challenging and interesting to me and a truly original film. And on top of that, it was exciting that he was looking for an unknown actress, because there are so many times they can't even finance a movie if you're not already known or a name."
Watch the videos below.