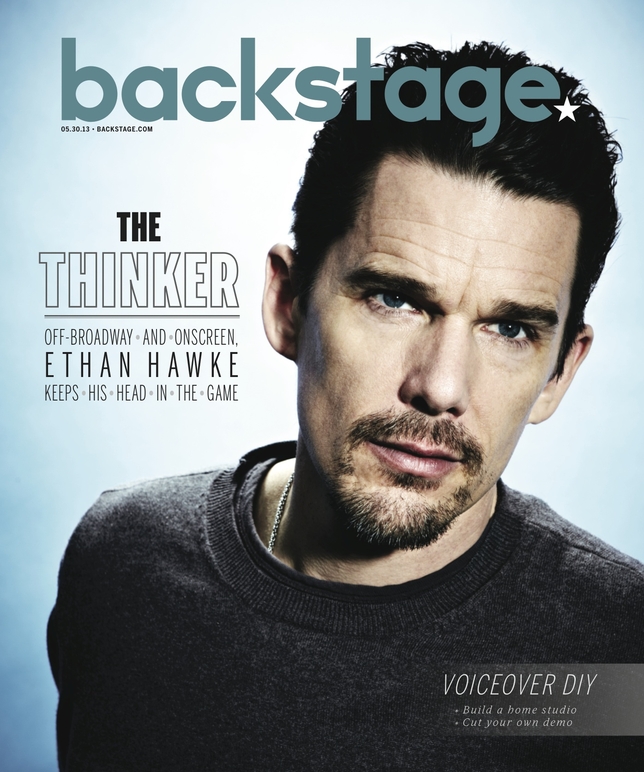 Ethan Hawke stars on this week's cover just in time for the release of his latest film, "Before Midnight"! Hawke chats about what he loves about doing film and theater and how he stays sharp as an actor.
Here's a sneak peek at the story, and the full version will be available online and on newsstands on Thursday!
---
Ethan Hawke On His 'Before Sunrise' Audition
Although Hawke was an in-demand movie star after "Dead Poets Society" and "Reality Bites," director Richard Linklater still made him audition for the part of Jesse in "Before Sunrise." But it wasn't just Hawke's talent that landed him the role.
"I was wearing black Converse Hi-Tops, but while I was doing the reading I peeled off—there was a big piece of plastic—the rubber around the shoe. I kind of started picking at it, and the whole thing came off right while I was reading," says Hawke. "Somehow Rick found that very charming, and I think that's what got me the part."