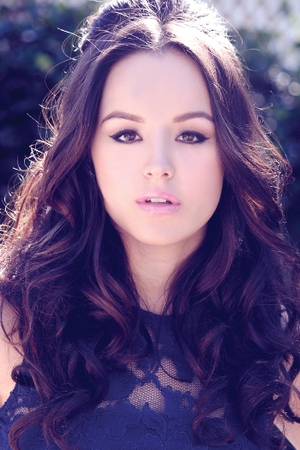 After getting her start on "The X Factor," singer-turned-actor Hayley Orrantia is now taking up residence on "The Goldbergs," the ABC sitcom about a 1980s family on which she plays older sister Erica Goldberg.
On living in the '80s.
"I didn't know a lot about the '80s before. I watched 'I Love the '80s' on VH1. Just asking questions to my parents was helpful. In the script they're pretty good about getting you there, as far as feeling like you're in the '80s. It's not a big part of the show, but they refer to a lot of things from that time in general. Plus, [creator] Adam F. Goldberg really helps."
On the challenges of playing Erica.
"There are times where they've had me say supermean stuff to Beverly [Wendi McLendon-Covey], my mom on the show, and I would never say some of those things. There have been times when I ask the creators, 'Is this something I really should be doing? I don't want people hating me!' But they're basing my character off of a real-life person: Eric Goldberg, Adam's older brother, and apparently he was just that mean!"
On her favorite part about television.
"Growing up, me and my dad always watched sitcoms, so it's a dream to be working on one—I never, ever thought that would happen. But my favorite part of working on this TV show is that the writing is so good. It's the kind of humor that I love with a cast that's so good at improv and so funny."
On moving into her first major TV role.
"I've been acting for four or five years now, and I had plenty of auditions but nothing really worked out, nothing felt right, and finally, when I got the chance to audition for Erica, there was just something about the role and the writing of the show. I got lucky enough that the producer and director felt that way with me in the part."
On how she prepares.
"I'm not big on technique or anything with preparing to put myself in the 'zone'; I just do it the way I would do it and it just comes off natural so there's no gimmick. Especially because it's comedy, I wanted it to be the way I would be at home with my family. For me, the main thing is being prepared as far as memorizing, so you're not distracted. Whenever you go into an audition, you have to be as prepared as possible."
Like this story? Read more of our Spotlight On interviews!