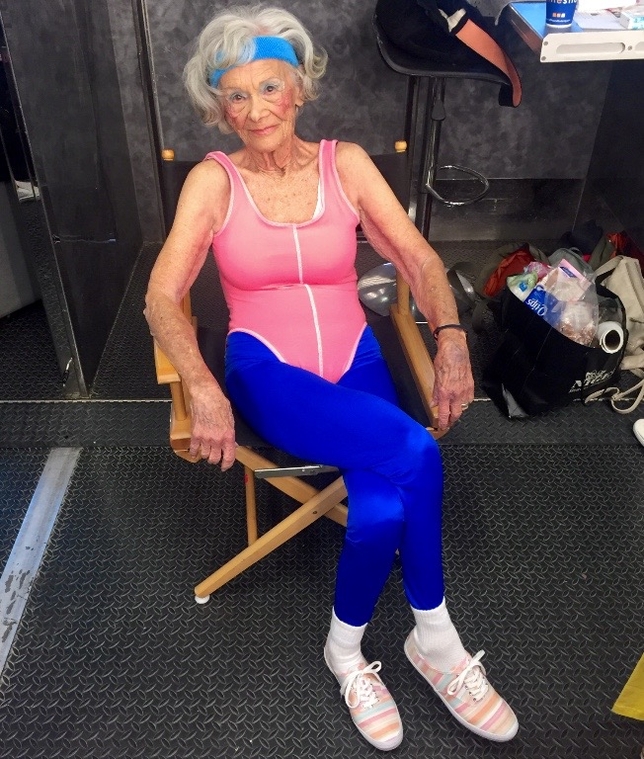 It was at the age of 10 that Jo Farkas realized she wanted to be an actor—while starring in an elementary school production opposite Ricky Morse (actor Bobby Morse's brother). But it was not until the age of 65, after she had raised three children and retired from being a school psychologist, that she had the time and wherewithal to make her dream a reality. After a brief stay in northern California, she ended up co-starring in playwright Jane Chamber's final play, "Kudzu," in San Francisco. Farkas then picked up, moved to Los Angeles, found an agent, and the rest is history.
During the last two decades, she's been featured as the comatose Bubbie on Showtime's hit series "Weeds," starred in the Bud Lite commercial "Nana, Hold My Beer," and appeared in more than a dozen films including "My Best Friend's Wedding," "Forget Paris," and "Boxing Day" alongside Danny Huston. Farkas has worked with the likes of Ellen DeGeneres, Julia Roberts, and Billy Crystal; most recently she was featured on the small screen in "American Horror Story," "Family Tools," "Southland," and more. If you watch carefully you will see her cameo in Pharrell Williams' music video "Freedom."
We caught up with the indefatigable Farkas recently to learn about her story and what she recommends for young actors—"Marry wealthy!"—and for those starting off later in life.
How did you land your first agent?
I paid to be seen by agents and was picked by one.
What are some of the most challenging experiences you've had in your theater, film, and TV career?
I suppose the most challenging was lying "hooked up" in "Weeds" for hours. Getting unhooked to go to the bathroom or to eat, and then getting hooked up again. Those were long days!
What are the highlights of your career?
Every time I get cast is a highlight!
What was your first professional acting gig?
"The Young and the Restless." (Although I got paid for the play "Kudzu" in San Francisco.) I had paid to be seen by a casting agent in a workshop and got picked. It really pays to be seen. I turned 65 on the set.
How beneficial is it for you to work with an agent or a manager?
They get you the audition. It's up to you to nail it and get the job.
How have you developed as an actor and what tools have assisted you in this process?
God knows! It's just a matter of focus and knowing what you want in every situation.
What do you still hope for in your career?
Just a new role next week... [and] that I keep on living, being healthy, and keeping my wits together.
What is your greatest asset as an actor?
I'm pretty much fearless!
What advice do you have for actors just getting started?
It is a tough, tough job. Don't try it if you need acting as a way of supporting yourself—unless you marry well! Acting is not necessarily fun or glamorous. It's hard work.
What about for an actor starting out later in life?
Just go for it!
Inspired by this post? Check out our Atlanta audition listings!