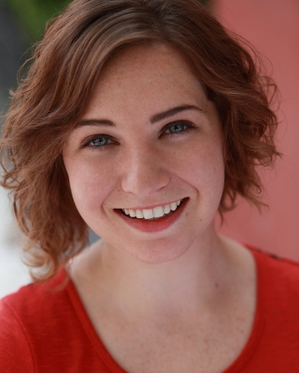 Alexa Doggett used Backstage to book her first full theater production since graduating from Coastal Carolina University last year: Paula Vogel's "How I Learned to Drive" at the Times Square Arts Center. "[It] was a wonderful step toward discovering life as a working actor in the city," she says.
As a member of the play's Teenage Greek Chorus, Doggett remembers learning something new from Vogel's words during every rehearsal and performance. "That's such a lucky gift that you don't always get as an actor." Plus, she acquired the kind of insight from her director, creative team, and cast mates that actors can't learn in a classroom.
Doggett has had a Backstage account for over two years and tries to make browsing the site a daily habit. "I sit in bed with coffee and double-check to see if anything new I should submit for has been posted," she says. "Because you know how quick everyone is at getting their materials in!"
She adds that the ability to sort through listings with filters for gender, age range, and location is especially useful. "It saves time and energy and hope. And we need to conserve those things in this biz." Too true!
And if you haven't yet been cast, check out our audition listings!