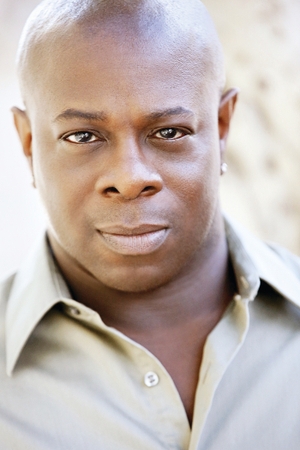 Alexander Harris is getting his acting legs with Backstage! The new-to-the-scene actor has been checking casting notices for just over two months and has already landed a lead role. Harris will be taking on the character of Bennie for a UCLA student film, and his athletic build has him perfectly cast for the upcoming gig.
"Bennie is a football player who is being pushed into retirement because his team has decided to go with younger players," says Harris. "However, Bennie is in debt, has a girlfriend who is spending his money, and doesn't know what to do."
The California-based actor and former police officer already knows his typical casting as the "tough guy," but is pushing to diversify the roles he plays by picking up advice from our Backstage Experts and daily checks of Backstage's casting notices. "Whether I'm getting updates about roles that fit me via email or I'm logging on to the site, I use [Backstage] every day," says Harris. "I also use the Resources and Actor 101 sections; they have so much good information!"
Congratulations, Alexander!
To see your success story in print, tweet @Backstage using the hashtag #IGotCast.