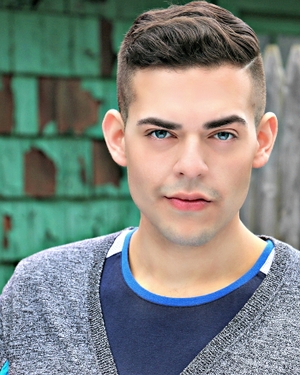 What started as a pitch trailer has now grown into a full-fledged feature film starring Danny Trejo and Armani Del Rio, who's been with the project since its inception thanks to Backstage.
In the original pitch trailer, Del Rio was cast as the overweight lead, Jimmy, "a quiet high school kid who is constantly tormented and disrespected by his school bullies," Del Rio says. He eventually turns to former professional boxer "Action" Jackson (Trejo), who teaches him how to defend himself.
In the months since that pitch trailer, Del Rio has lost a whopping 160 pounds, which led to him working with writer-producer Joe Campanelli "to find another part in the film that better suits the new me," the actor says.
"Bully" marks just the latest project Del Rio got cast in via Backstage's casting notices. Ever since his mother introduced him to Backstage years ago, he's been a daily reader.
"Backstage is just such a sharp tool to have in your back pocket," he says. "It's super resourceful and current. There are always new articles, covering a huge range of topics, from taking the best headshot to monologue techniques. I know Backstage will always be here for us thespians."
To see your success story in print, tweet @Backstage using the hashtag #IGotCast.
And if you haven't yet been cast, check out our audition listings!