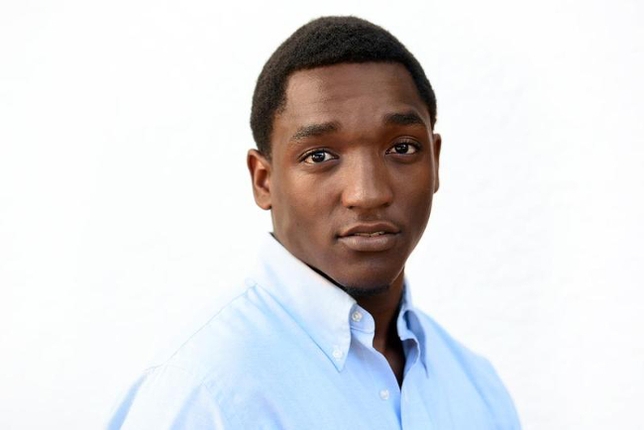 Most people will likely never get to attend the annual Met Gala, one of the world's swankiest events held in New York City. But thanks to Backstage, actor Elyse Prophete got his shot—well, sort of.
Prophete used Backstage to get cast as background in the highly anticipated feature "Ocean's 8," starring A-list ladies like Rihanna, Sandra Bullock, Anne Hathaway, and Cate Blanchett, to name a few. In the film, Prophete depicted both a bartender and a security guard, the latter of which was needed for the film's Met Gala scenes.
"Working on ['Ocean's 8'] was the best," gushes Prophete. "I met celebrity actors that I thought I would never meet. It was the best I could ask for, all thanks to Backstage!"
If Prophete sounds enthusiastic about his burgeoning career, it's because he is. "I have always wanted to be an actor, [but] I have not gotten that big chance yet," he says. The Florida-raised talent is prepared to practice patience and put in the required work, which means checking Backstage every day.
"I have been using Backstage for a year and a half now," he explains. "I love the support…and the site is easy to use and monitor. [There are] so many great auditions."
To see your success story in print, tweet @Backstage using the hashtag #IGotCast.
And if you haven't yet been cast, check out our audition listings!