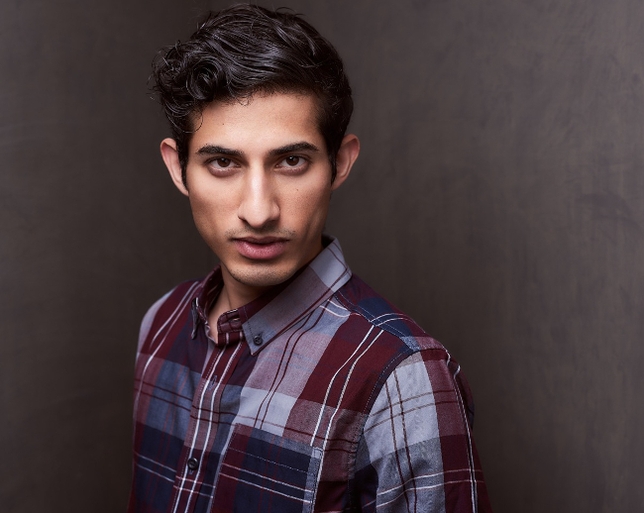 Salman Sheikh is an avid Backstage user. He recently found out that many behind-the-scenes creatives are, too!
Sheikh was cast in "Abu" after the project's director found his profile on Backstage. And as it turned out, he wasn't the only one. "I recall the director saying how easy it was for him to find his cast through Backstage," Sheikh says.
In the piece, Sheikh portrayed Feroz, a smart and ambitious young man who works at a modeling agency. It was, he describes, a crash course in production. "We shot over half a dozen scenes over two 12-hour days. It was a wonderful learning experience."
"Abu" is just the latest development in Sheikh's relationship with Backstage, which he's used for more than five years. "Reading Backstage [is a] part of my daily routine," he says. "In addition to the notices, what truly brings me back are the articles with tips and insights that are posted regularly from industry experts."
Additionally, as a versatile actor, Sheikh insists that Backstage doesn't limit the gigs he can find. "I play young and ethnically ambiguous, so that opens up my filter options and the roles that I seek out."
To see your success story in print, tweet @Backstage using the hashtag #IGotCast.
And if you haven't yet been cast, check out our audition listings!