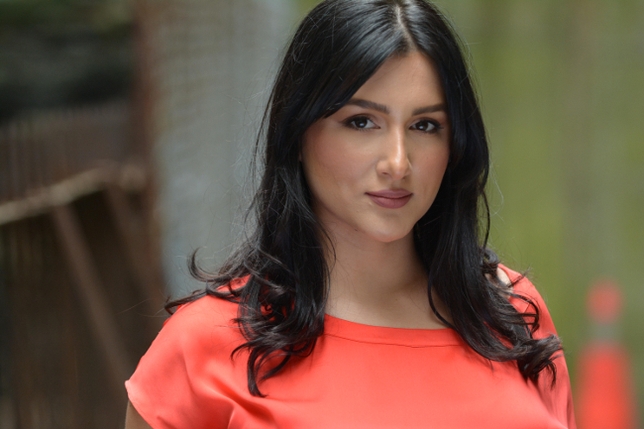 It doesn't get more New York than Tijen Valentina's recent gig shooting a commercial for the new Broadway musical "Prince of Broadway."
"I play an everyday New Yorker in her cozy robe on her balcony who suddenly breaks into 'Don't Cry for Me Argentina' [from 'Evita']," Valentina explains of the role, which she booked through Backstage. "After the 20th [take], a real person off the street screamed, 'Can you be quiet?' We ended up putting it in the commercial because it added a real touch of New York!"
Valentina is an East Coast native herself, having grown up in New Jersey before attending school at the prestigious American Musical and Dramatic Academy in NYC and then moving back to Jersey again.
Though her commute into the city is an easy one, Valentina admits "living in New York and surrounding yourself with other creative minds and projects inspires you to create and to keep going. It's easy to feel lost when you're not inspired by your surroundings."
Fortunately, Valentina has Backstage to keep her in the loop. "Backstage is such a reliable place for us actors," she says. "All of my jobs that I've booked have been because of Backstage."
To see your success story in print, tweet @Backstage using the hashtag #IGotCast.
And if you haven't yet been cast, check out our audition listings!