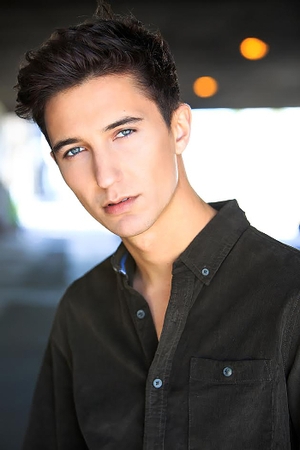 "It's all about momentum!" says Zachary Kemper about why he is on Backstage every day. "I love meeting new people and working with creative artists, [and] Backstage gives me the opportunity to put myself out there when no one else will do it for me."
One of these "creative artists" is John Bickerstaff, the writer and director of a new web series called "Grounded." Bickerstaff cast Kemper as the project's lead. "John was nothing but supportive the whole time [we were shooting], offering directions only when he really wanted to add to what I was already doing, which gave me confidence," he says.
In the series, Kemper plays Grant, a conflicted man who, at his core, "is just trying to fill an emptiness inside of him through lustful experiences." The role was in keeping with what Kemper looks for in potential projects. "I love characters that are a little more edgy, someone that society does not typically understand," he says.
Kemper, who lives in Los Angeles, has some advice for others looking to get cast. "Be fearless, especially in the audition room," he says. "That's your time to play; don't spend it worrying about what you are doing or what the casting director is thinking."
To see your success story in print, tweet @Backstage using the hashtag #IGotCast.
And if you haven't yet been cast, check out our audition listings!