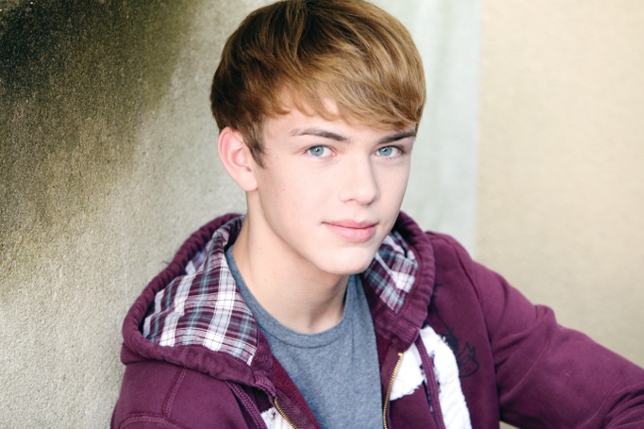 Brett Temple is a prime example of why you need to have a killer headshot and reel. The young actor has been cast in book trailers, a music video, a Justin Bieber parody (it's all in the hair), and more through his Backstage profile. "Sometimes I don't even have to submit my work, because my Backstage profile can be viewed by tons of casting directors," says Temple. "It makes my ever-so-struggling life as a teenager easier."
Temple was also cast in his first feature, "When the Moon Was Twice as Big," in which he plays Michael, a smart and tech-savvy kid; and a book trailer for "Light," the sixth and final book from Michael Grant's New York Times best-selling "Gone" series. "In 'Light,' I got to play the infamous Drake Merwin, a very popular (and disliked) character in the teen fiction world," says Temple.
The teen, who's obsessed with horror, is hoping to land more roles in that realm. "Despite my 'all-American boy' look, I love playing dark characters," he says. "Plus, anything with zombies, I'm in."
Congrats, Brett!
To see your success story in print, tweet @Backstage using the hashtag #IGotCast.