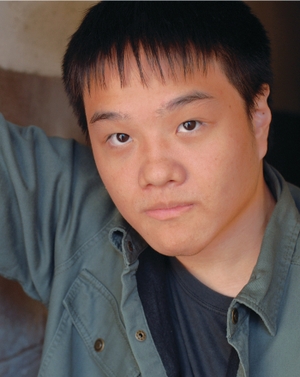 Nonunion actor Curtis Han landed himself a job thanks to Backstage! Han, who says he checks our casting listings every day, was booked solely from his headshot for the music video "Don't Take My Life," by James "Cashmere" Robinson. The video centers on the increasingly serious issue of gun violence in schools, and Han plays the bad guy.
"I am one of the two main bullies terrorizing the lead [David Valdes] and causing him to do terrible stuff in the end," says Han, who can be seen jostling Valdes' character on the street.
Han has past experience working on music videos, as well as in theater, film, and commercials.
"I look for all types of roles, but mostly the nonstereotypical roles, because so often we see only three types of Asian characters onscreen: the nerdy ones, the martial artists, and the ones who speak broken English," says Han. "But I have to say that there are a lot of up-and-coming filmmakers in Hollywood making great movies and writing great roles for Asian actors, so I look forward to working with those amazing people and playing one of those characters!"
To see your success story in print, tweet @Backstage using the hashtag #IGotCast.