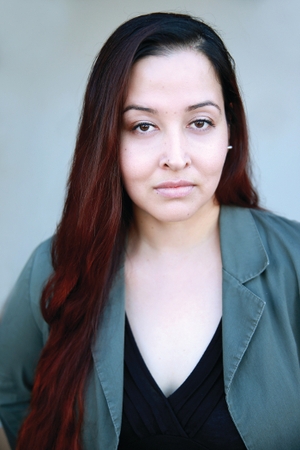 For actor Frania Del Carmen, landing roles in the short films "La Hermandad" and "Just Embrace It" gave her the motivation to inhabit the title of the latter. With an audition for the writer and director squeezed between shifts at her full-time job, Del Carmen brushed off the nerves and nailed it.
"[It] sort of felt like a bit of added pressure, but it only served to fuel my passion," she says. "I received a call letting me know I got the part that same week!" Del Carmen landed the role of the Straight Angel, the white angel on the figurative shoulder and the comedic relief in a drama about a young woman struggling with her sexuality.
Time spent on set proved to be a freeing experience for Del Carmen. "From day one, you [could] feel the excitement and hunger of everyone involved. This was truly the time to unleash the artist within and bring to the table everything I have!"
Del Carmen is eager to take her passion to the next level. "I love pushing myself and seeing how far in my craft I can get. This is the only way I feel I can grow as an actor."
Congrats, Carmen!
To see your success story in print, tweet @Backstage using the hashtag #IGotCast.
And if you haven't yet been cast, check out our audition listings!