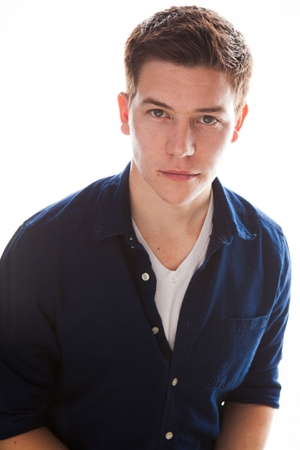 For Jimi Stanton, Backstage is something of an online guardian angel. "Every time I seem to be having an issue with new headshots or my résumé, an article from Backstage always pops up on my Facebook feed," he explains. The actor also regularly responds to open calls in Backstage casting, a habit that recently led to a buzzy role in Rattlestick Playwrights Theater's world premiere of writer-director Daniel Talbott's "Afghanistan, Zimbabwe, America, Kuwait."
"The audition started like a lot of others," Stanton says: in a room "filled from wall to wall with other actors. It's easy to feel small in that situation, but I remember thinking...these auditions were the only time I could actually do a scene or monologue in front of people. That was the first time in a while that I left the room satisfied and not worried about what they thought."
The experience, which included rehearsing at the beach to simulate the vastness of a desert, has helped Stanton grow as a performer.
"Sometimes the hustle can make it hard to remember why we do it in the first place," he says. "But we do it because we love it. So love it!"
To see your success story in print, tweet @Backstage using the hashtag #IGotCast.
And if you haven't yet been cast, check out our audition listings!