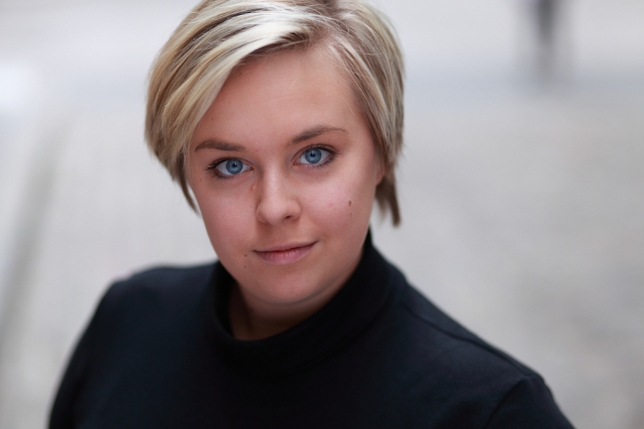 In her first year utilizing Backstage, actor Samantha Elizabeth Turlington is hooked! After a great audition, Turlington landed the role of Ophelia in "Rockabye Hamlet" with the Ophelia Theatre Group. "It was probably one of the most fun auditions I've ever attended. The production team was very welcoming and we had a great time rocking out to my audition songs," she recalls.
Far from a traditional production of the Shakespeare classic, Turlington portrayed a headstrong and more self-actualized version of Ophelia. According to Turlington, "We see Ophelia struggling to remain honest and openhearted despite being a pawn in the underhanded schemes of those around her. Her struggle leads her to some very drastic personal conclusions."
For Turlington, rehearsals and tech week were beyond enjoyable. "Seeing the whole show come together is always my favorite part. The cast and crew became like a big family, and rocking out together every night was just the best!"
While Turlington is always up for something new, she enjoys submitting for musicals and one-act plays. With the help of Backstage there are sure to be more fun-filled opportunities coming her way.
To see your success story in print, tweet @Backstage using the hashtag #IGotCast.
And if you haven't yet been cast, check out our audition listings!