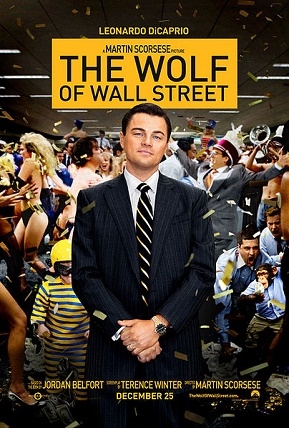 If you've seen the posters for Martin Scorsese's "The Wolf of Wall Street," you'll get an idea of what New York-based background casting associate Allison Hall does for a living. Filling the rooms of Scorsese's '80s-set tale of Wall Street debauchery with swarthy, fluffy-haired brokers in suspenders—with sprinkles of all-American babes in pumps—is just another day on the job for the background casting director, whose credits include "Side Effects," "Men in Black 3," and "Ugly Betty." Hall, a veteran at Grant Wilfley Casting who is no stranger to Scorsese's vision (she also helped cast background for 2010's "Shutter Island"), was up to the task.
Backstage spoke to her about what it means to fulfill a director's vision through extras casting, as well as advice for professional background performers.
Tell us a little about the casting process.
We did a large open call in Manhattan and Long Island for young brokers and attractive assistant types and addressed the possibility of there being possible nudity involved. I had to have a lot of personal conversations with the background [actors] that explained the gist of the crazier scenes and what Scorsese was trying to say and how he was trying to get the grittiness and party/drug aspect across.
How does an extras casting director go about prepping for a huge undertaking like this?
It starts with many meetings and conversations between Grant Wilfley, myself, and production about putting together a team that can handle the workload. We tweak the specific looks for the time period.
Over the course of your career, what has been your most difficult project?
"Wolf" has to be it... Extras casting is a whole different beast when you are dealing with having every actor pre-fit [for costumes] for every scene because it takes place in a different time period.
What does a typical day look like for an extras casting director?
Busy. It's a race with the clock, whatever the production needs and whatever changes [come about] have to be done as fast as possible. Many times it's waiting to get the word on what the production is doing the following day—a waiting game, and then a mad dash for the finish line.
2013 seems to be the year of the casting director. HBO premiered the documentary "Casting By," which heralded the work of principal casting directors behind the scenes. Meanwhile, the Oscars are in talks to incorporate casting into their awards. Do you think the extras casting division of film and TV gets as much credit and, if so, deserves its own award?
Background casting is a very creative process, and is crucial to the look of the film. The Academy gives honors for most people involved in the creative process of filmmaking. Casting and background casting should be included at Oscar time, and I hope someday will be. Overall, I certainly think extras casting should be recognized more in general. Many times we are expected to deliver the impossible, dealing with directors with highly specific creative visions. We have to nail it. We have to try to make the environment real, and if it's not it can take away from the film or television show, which is not an option.
You are currently casting a period piece, Steven Soderbergh's TV series "The Knick." How is that different from a modern piece in terms of casting?
Very different! "Wolf" took place in late 1980s to early '90s. "The Knick" takes place in 1900, so obviously the looks in NYC are very, very different. I am looking for weathered character faces and women without color in their hair for "Knick"—as opposed to "Wolf," which needed big hair and bright young faces [for background characters that looked] desperate to make a buck.
What advice would you give someone looking to work as an extra?
I would say that it takes patience and organization. It is important to be professional and courteous. We take your commitment to work very seriously, so always show up when you make the commitment. We work very fast, so as an actor you must be in constant communication, checking email, texts, phone messages. You should have current clothing sizes and snapshots on hand, because they will be needed. Background work, especially the projects we work on here at Grant Wilfley Casting, are [very] specific, so do not assume that you will be right for every role. Background work is a great way to keep ongoing work while perusing the many avenues of a New York City actor, such as commercials and theater.
Check out www.backstage.com/casting to find Grant Wilfley Casting's latest casting calls.