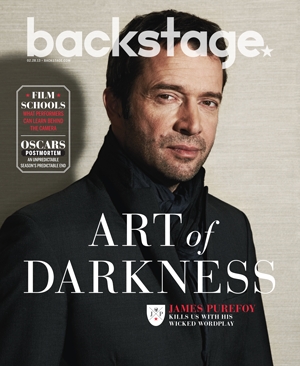 Before "The Following" even premiered, the show was receiving flak for its violence in the face of the devastating events at Sandy Hook. Though Purefoy is thoughtful and careful in the way he talks about the tragedy and its effect on the show's reception, he is candid when answering whether he was surprised that the show became such a lightning rod for violence on TV, calling out the media for focusing on entertainment rather than real-life horror:
"One of the things I find difficult about this question is that this is not a question that will happen in six months' time if there hasn't been another Sandy Hook. And so I find it insulting to the memory of the children of Sandy Hook. I find it insulting to the parents when journalists ask me this question because it seems very fashionable. And that is what I find despicable about it. If you're going to ask this question, ask it about every single act of violence in every single show, regardless of Sandy Hook. You shouldn't need a Sandy Hook to ask this question. That's my problem with it. And I understand why you do, and you feel like you have to ask the question, and that's part of what the deal is, but when people's lives are part of the fickle news cycle and their tragedy is part of the fickle news cycle to do with viewership and readership, that's when I find it insulting. I don't think it's right to increase viewership and increase readership and that's what's happening with it. And that's why I don't like thinking about it too much. And I hate to say that, but we've had a lot of it, and I look at it and I think, Will you be asking this in six months' time? And if you won't be asking it in six months' time, don't ask it now."
Also in this issue, we look at film schools and how being versed in what happens both in front of and behind the camera can boost a performer's career—like it did for Zach Braff, Matthew Gray Gubler, and Joshua Leonard. For these and more stories, pick up an issue on newwstands this Thursday!